Peacekeepers' Day ceremony honours service and sacrifice of UN blue helmets
UN Photo/Mark Garten | UN Secretary-General António Guterres (left) attends a wreath laying on the occasion of the International Day of United Nations Peacekeepers 2022.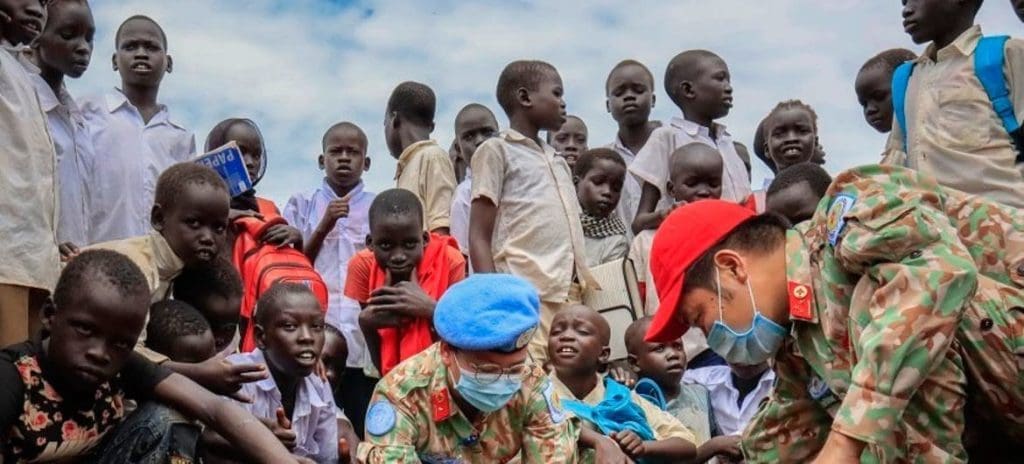 UNMISS/Lieutenant Phuc Nguyen Tien | Vietnamese peacekeepers serving with the UN mission in South Sudan plant a sapling as part of a project with local youth.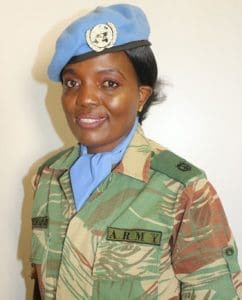 Gender advocate honoured
Major Winnet Zharare of Zimbabwe was also presented the Military Gender Advocate of the Year Award.
The former military observer, who has completed her assignment at UNMISS, was a strong champion for gender equality and the recognition of women as decision-makers and leaders.
Major Zharare called for parity within her own ranks, and among local military forces and host communities, the UN chief said.
"In South Sudan, her diligence and diplomatic skills quickly gained the trust of local military commanders who sought her advice on women's rights and protection. Her approach helped UNMISS strengthen bonds with local communities and deliver on its mandate."
Mr. Guterres used the opportunity to highlight how women peacekeepers make a profound difference. Not only do they help the UN do its job more inclusively and effectively, they also save – and change – lives.
"That is why we are constantly striving to increase the number of women in peace operations – whether military, police or civilian – and reach gender parity everywhere," the UN chief said.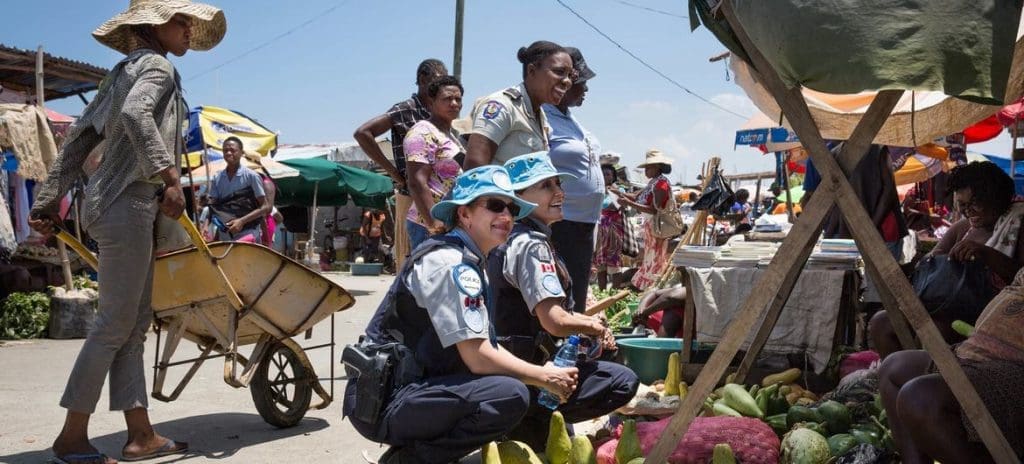 UN Photo/Leonora Baumann | Two Canadian police officers serving with MINUJUSTH in Haiti talk to local women about UN efforts to combat sexual exploitation and abuse.
---