UNOPS (United Nations Office for Project Services)
UNOPS (United Nations Office for Project Services) provides infrastructure, procurement and project management services to help build a more sustainable future.
To support the achievement of the 2030 Agenda, UNOPS responds to its partners' needs and helps increase the effectiveness of peace and security, humanitarian and development projects around the world – often in some of the most challenging environments.
UNOPS is focussed on implementation. It combines the best of the UN and the private sector, helping to ensure partners maximize the positive impact of their projects – with equality, inclusiveness, sustainability and resilience at the centre of its work.
Driven by the belief that every project can make a lasting impact, UNOPS manages projects and programmes of every size. From helping countries build and design infrastructure with people's best interests in mind, to supporting governments to enhance the transparency, efficiency and effectiveness of public procurement, UNOPS helps countries build the foundations for peace and sustainable development.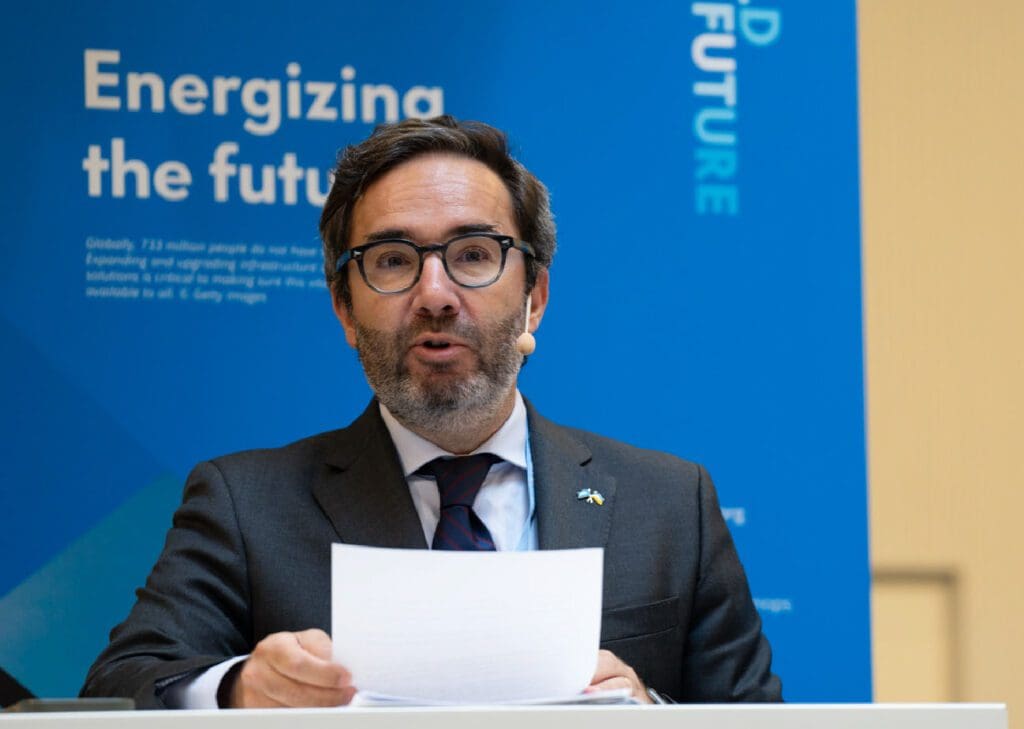 July 2023: UNOPS' Executive Director Jorge Moreira da Silva speaking at 'Rebuilding Energy Infrastructure in Ukraine' conference at UN City Copenhagen
UNOPS in UN City
UNOPS' global headquarters is located in UN City where around 400 personnel provide oversight and guidance in procurement, project management, infrastructure, financial management and human resources-related activities.
In addition to supporting its offices worldwide, UNOPS headquarters in Copenhagen also provides a range of administrative services and functions to advance the work of the organization and its partners.
Through its work, UNOPS strives to achieve gender equality and inclusion – in its workforce, through its projects and in the communities it serves.
---