Due to the recent rise in COVID-19 cases in Denmark, all presentations and guided tours are currently cancelled. For the time being, it is not possible to make any requests for visits in the coming months. We expect to open for bookings during Spring 2022. Once UN City resumes with public activities, this will be updated on the website.
Do you want to visit UN City Copenhagen?
High schools, universities, NGOs, companies and other groups interested in knowing more about UN City and the work of the UN can contact us for private tours or lectures from the agencies in the building. We also offer public guided tours every week.
Our school service, YOUNG, teaches Danish students age 6-15 every week.
Read more about the different visiting options in UN City below.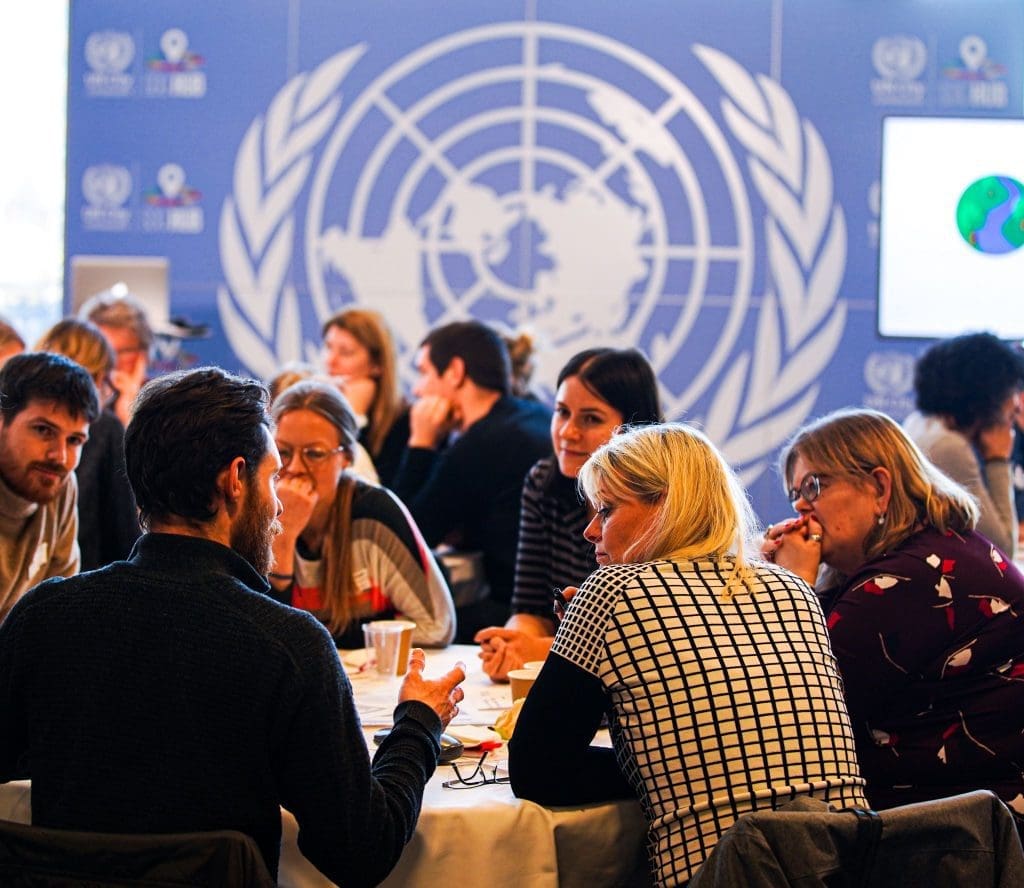 ---