UN City Career Day
October 25 @ 12:00

-

17:30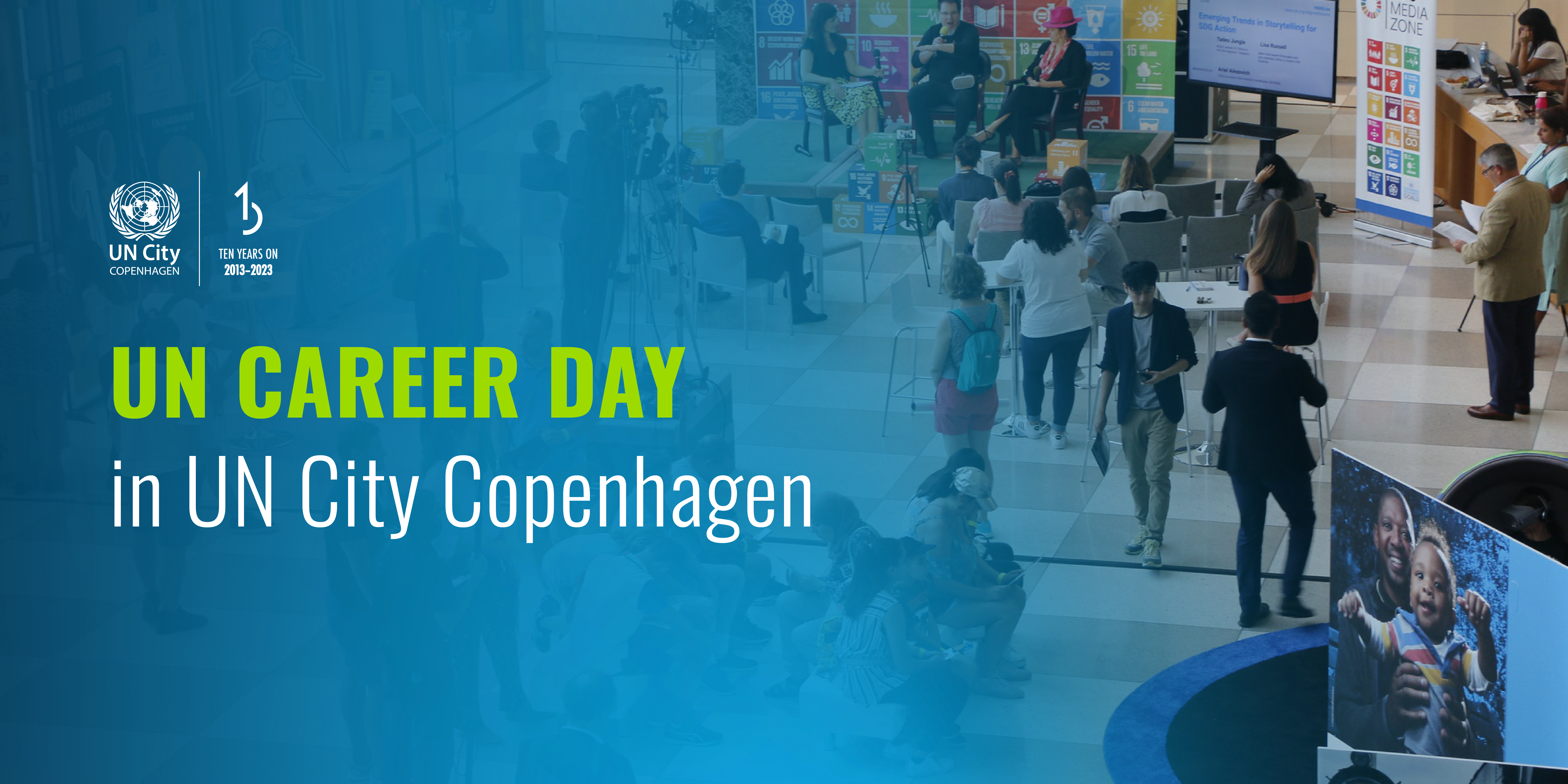 Join us for Career Day in UN City to explore career opportunities in the United Nations & network with HR professionals from UN agencies.
UN City Copenhagen invites you to come and learn about the UN job market, recruitment processes, career journeys, competency-based interviews, as well as to meet and speak with HR professionals from the resident UN agencies. Whether you are a university student exploring post-graduate opportunities or a seasoned professional looking for a new role in the UN system, this career seminar is for you.
Join us for one of three 90-minute sessions – to chat with HR representatives, as well as hear their advice on:
How to navigate the UN job market – learn about agency mandates, field & HQ locations, different entry points and job trends
What a UN recruitment process typically looks like
Career journeys and real-life experiences
How to prepare and deliver a convincing competency-based interview
The main contract modalities across UN agencies
–––––––––––––––––––––––––––––––––––––––––––––––––––––––––––
Please bring a valid photo-ID to get through security at UN City and set aside time for the security check prior to the event.
Please note that it is only possible to attend one session.
–––––––––––––––––––––––––––––––––––––––––––––––––––––––––––
–––––––––––––––––––––––––––––––––––––––––––––––––––––––––––
Programme:
Session 1:
12:00–12:45 Presentations
12:45–13:30 Meet the UN agencies
13:30 Closing of session 1 & departure
–––––––––
Session 2:
14:00–14:45 Presentations
14:45–15:30 Meet the UN agencies
15:30 Closing of session 2 & departure
–––––––––
Session 3:
16:00–16:45 Presentations
16:45–17:30 Meet the UN agencies
17:30 Closing of session 3 & departure