Spotlighting Copenhagen Lived Experiences
February 21 @ 10:00

-

11:30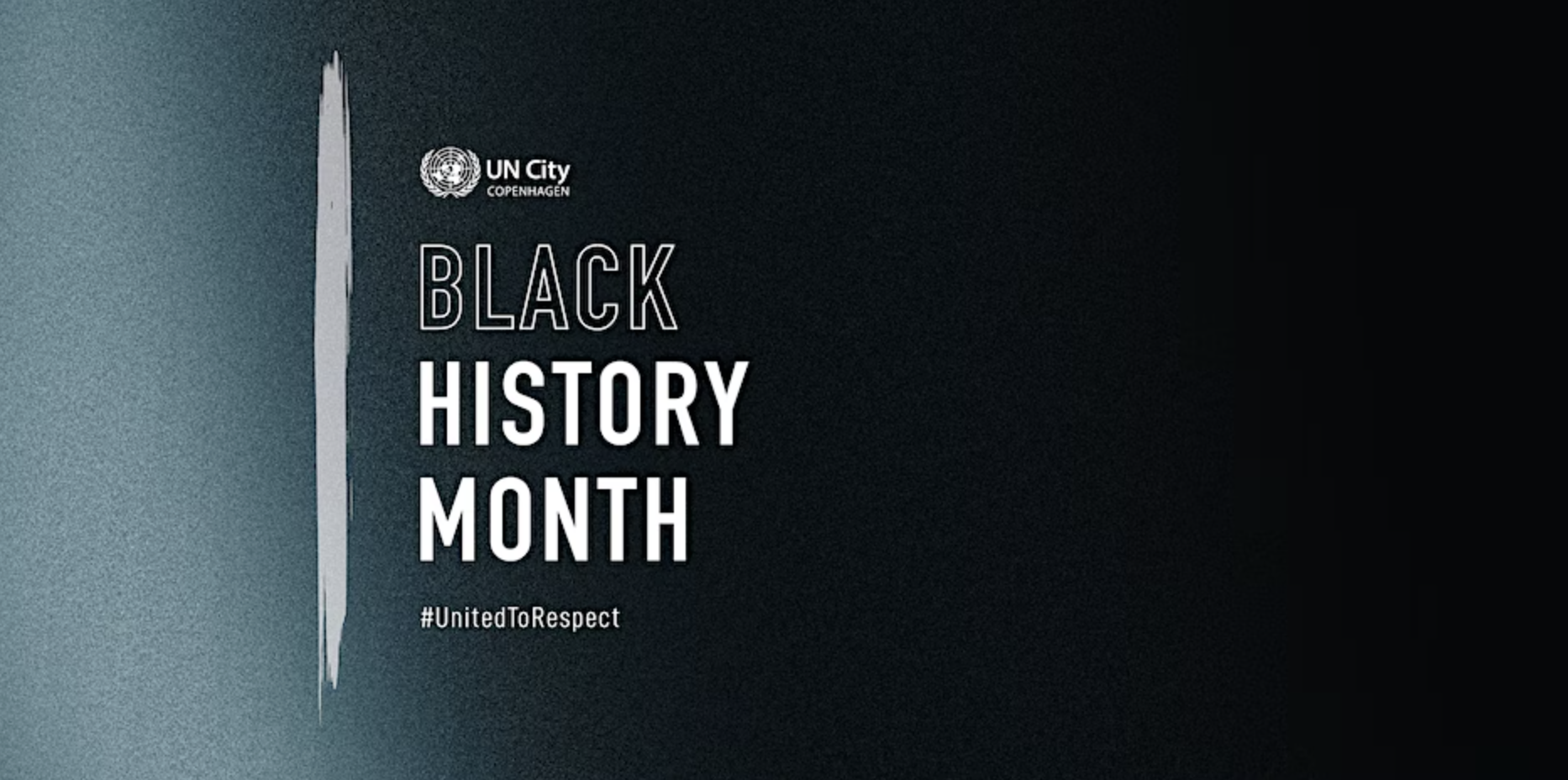 Join us this Black History Month for a panel discussion on the lived experiences of African/Afro-descendant UN colleagues in Copenhagen.
This panel discussion aims to bring together a diverse group of experts and community leaders to explore the lived experiences of African/Afro-descendant colleagues in Copenhagen beyond their offices. It will also be an opportunity to provide a space for meaningful and respectful dialogue about anti-racism in Copenhagen, addressing the challenges and opportunities in preventing racist and discriminatory acts, and to inspire attendees to take action towards promoting equity and justice in their own lives and communities.
Panellists (TBC)
Vivian Cintron – Communications Lead, SCM Unit, UNFPA
Fahad Saeed – Diversity Manager, MungoPark
Fernando Navarro Sanchez – Ombudsman office, UN City Copemhagen
Peris Wambugu – Diversity and Inclusion Officer, UNOPS
Cynthia Birikundavyi – Senior Diversity and Inclusion Officer, UNHCR (Moderator)
Programme
10:00 Opening and introduction to the purpose and goals of the panel
10:05 Brief introductions by each panellist highlighting their background and expertise
10:25 Panel discussion allowing the panellists to share their perspectives and experiences
11:00 Q&A session inviting all attendees to share their lived experiences and pose questions to the panellists
11:25 Closing reflective remarks by the moderator and the panellists highlighting key takeaways and potential next steps for attendees to consider
Guiding Questions
How has your lived experience as an African/Afro-descendant person been like in Copenhagen and what challenges have you faced in terms of racial discrimination and prejudice?
What are the linkages you see between the UN City employee experience and social dynamics within Danish society?
Since the resurgence of the Black Lives Matter movement in 2020, more space has been created to discuss race and racial discrimination around the world. What have you personally learned?
We often talk about 'zero tolerance' to racial discrimination. What does it mean in practice?
What are some examples of good practices you have seen locally?
What do you think leaders and allies need to hear?
How do you define Duty of Care when it comes to providing support to colleagues who may be marginalised outside the office space.