docUNight: The Swimmers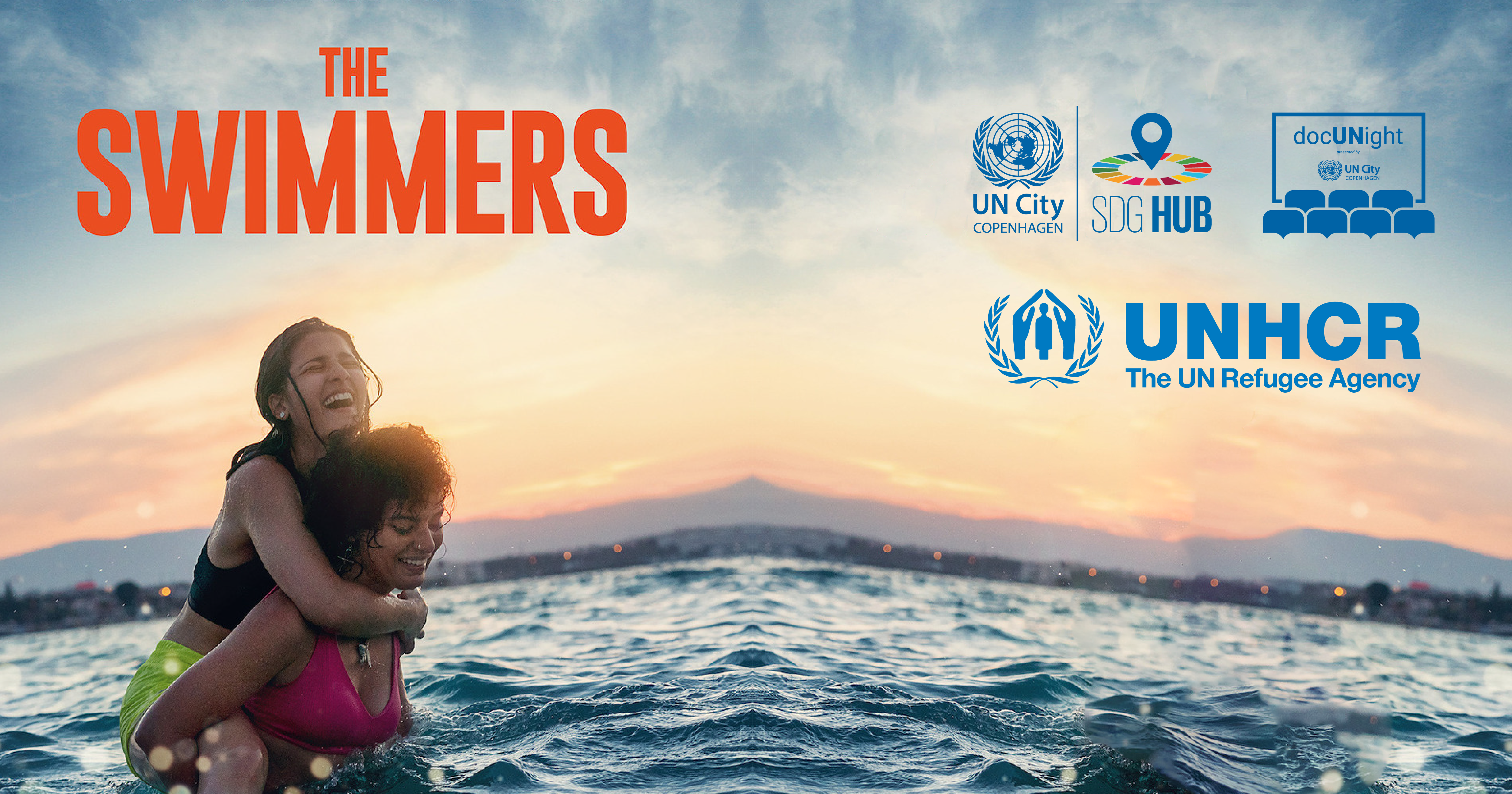 Join us for an inspiring evening as we present a special screening of the biographical drama 'The Swimmers'. This thought-provoking film is based on the true story of Yusra and Sara Mardini, two courageous swimming sisters from Syria, and their extraordinary journey as refugees.
Run time: 2h 14min
Language: English
#WorldRefugeeDay #HopeAwayFromHome #TheSwimmersDocumentary
#RefugeeStories #UNHCR #SupportRefugees #Resilience #TogetherWeCan
––––––––––––––––––––––––––––––––––––––––––––––––––––––––––––––––––––––––––––
––––––––––––––––––––––––––––––––––––––––––––––––––––––––––––––––––––––––––––
Food and drinks will be available for purchase in the UN City Café from 15:30–16:30.
Please bring a valid photo-ID to get through security at UN City and set aside time for the security check prior to the event.
––––––––––––––––––––––––––––––––––––––––––––––––––––––––––––––––––––––––––––
Programme:
16:30: Welcome by Flemming Johannesen (Head of UN City Communications)
16:35 Prelude with Yusra Mardini's and the High Commissioner for Refugees' messages
16:45: Screening of 'The Swimmers' (2h 14min) incl. an intermission
19:15: Discussion and Q&A
Panellists:
Sally El Hosaini, movie director & screenwriter of 'The Swimmers'
Salah Zada, Country Representative at the Danish Refugee Council Youth (DFUNK)
Hans Lucht, Head of Unit, Senior Researcher at the Danish Institute for International Studies
Maja Lazić, Deputy Head of the Joint Data Centre at UNHCR
20:15: Closing of event
––––––––––––––––––––––––––––––––––––––––––––––––––––––––––––––––––––––––––––
Background:
Step back in time to 2011, where the movie begins by capturing the idyllic life of the sisters in a suburb of Damascus. As the Syrian war unfolds, they face a difficult choice: leaving their homeland behind and embarking on a perilous journey to Europe in search of safety and hope. 'The Swimmers' portrays their determination, resilience, and unwavering pursuit of their dreams amidst the chaos and destruction surrounding them.
About the Main Lead:
Yusra, the main lead in the documentary, holds onto her dream of competing in the Olympics even as she confronts immense challenges along her path. Her unwavering spirit and strength inspire all those who witness her remarkable journey.
About the Director of the Film:
Sally El Hosaini is a BAFTA nominated feature film writer and director. Her acclaimed debut feature, 'My Brother the Devil', picked up major prizes at Sundance, Berlin, and London Film Festivals. 'The Swimmers', Sally's second feature, opened the 2022 Toronto International Film Festival before being nominated for the BAFTA for Outstanding British Film. The script was co-written with Jack Thorne and produced by Working Title Films and Netflix. It was one of the most streamed films in the world in 2022 and one of Netflix's most successful original films to date.
About World Refugee Day:
This event is particularly significant as it coincides with World Refugee Day, a global initiative to honour and support refugees worldwide. It serves as an opportunity to raise awareness about the millions of forcibly displaced individuals and their incredible contributions to society.
About UNHCR, the UN Refugee Agency:
In alignment with the United Nations High Commissioner for Refugees (UNHCR), the UN Refugee Agency recognises the importance of protecting and advocating for the rights and well-being of refugees. By amplifying their voices and sharing their stories, we hope to foster empathy, understanding, and solidarity. Please join us for this special documentary screening, where we will explore the experiences, struggles, and triumphs of Yusra and Sara Mardini. Their journey serves as a testament to the indomitable human spirit and the resilience of refugees worldwide.