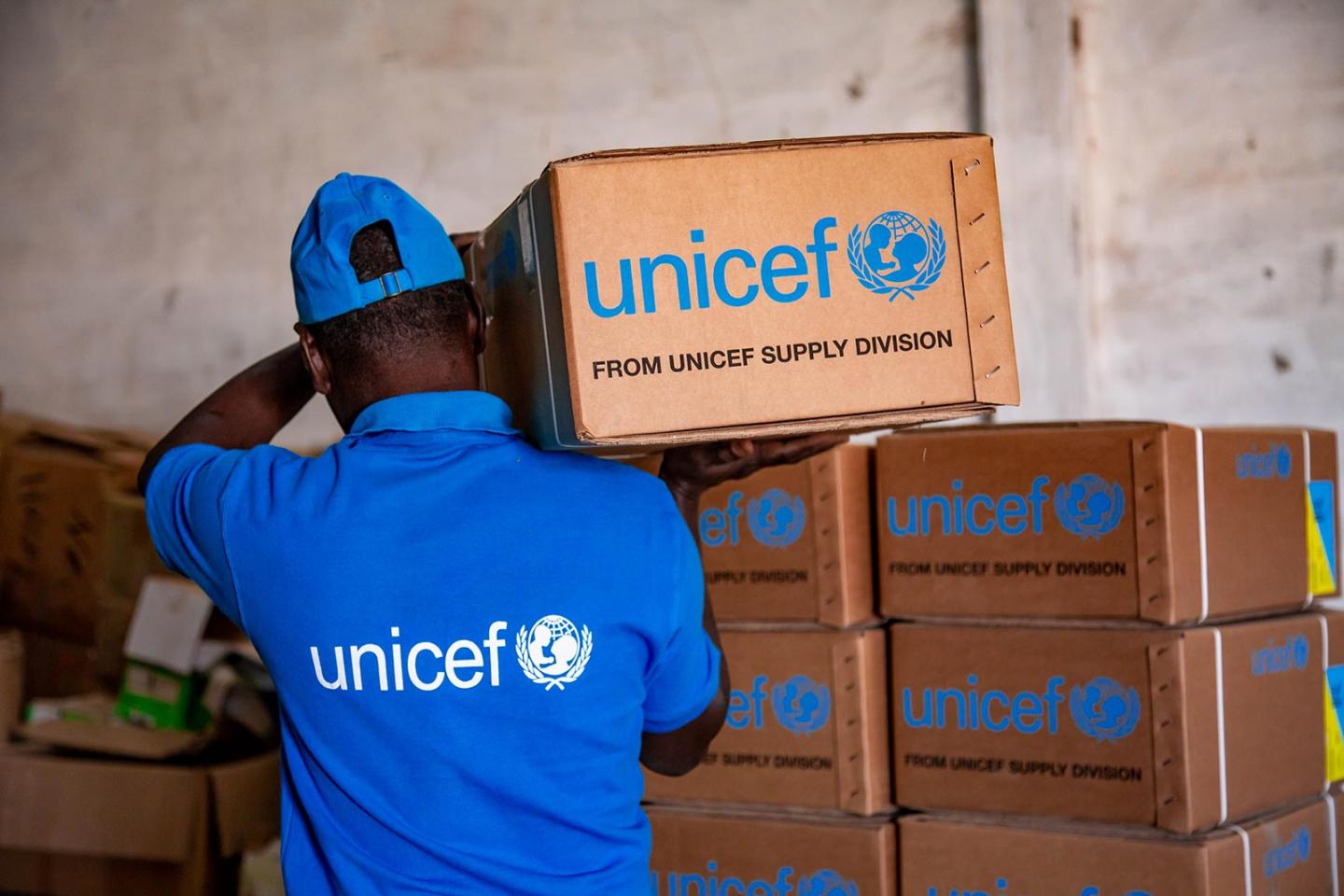 Six supply achievements you may have missed in 2021
UNICEF Supply Division, 13 January 2022
In another challenging year, UNICEF marked a series of supply 'firsts' while continuing to deliver essential humanitarian goods around the world.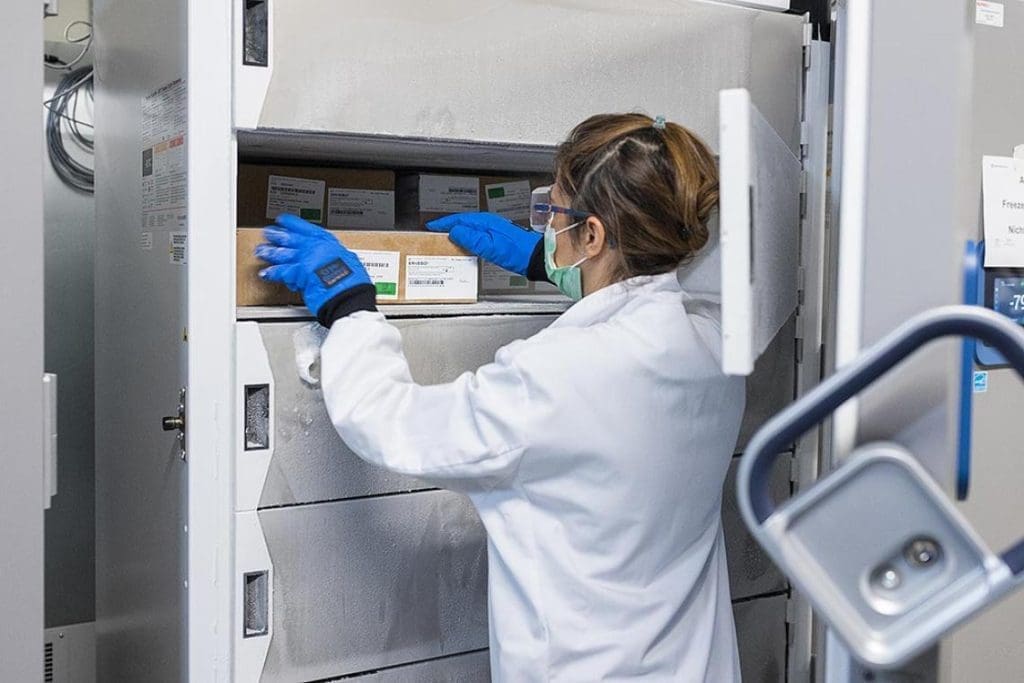 1. The world's first Ebola vaccine stockpile
The Ebola virus is devastating for the communities and countries it affects, with children witnessing the suffering and loss of loved ones. Last year, during the latest outbreak in the Democratic Republic of the Congo (DRC), children also made up a significant proportion of those that had been infected.
In January 2021, UNICEF and partners announced ground-breaking news in the fight against the disease through the creation of the world's first Ebola vaccine stockpile. The vaccines are readily available to be shipped from a warehouse in Switzerland within 48 hours of allocation, which improves countries' prospects to contain future Ebola epidemics by ensuring quick access for populations at risk during outbreaks. The first doses from this stockpile were successfully used to help contain an Ebola outbreak in DRC in November 2021.
As the Ebola vaccine requires storage at -80 degrees Celsius, UNICEF, with the support of Gavi, the Vaccine Alliance, has also been procuring and delivering vaccine freezers to Ebola-prone countries to help in the rollout.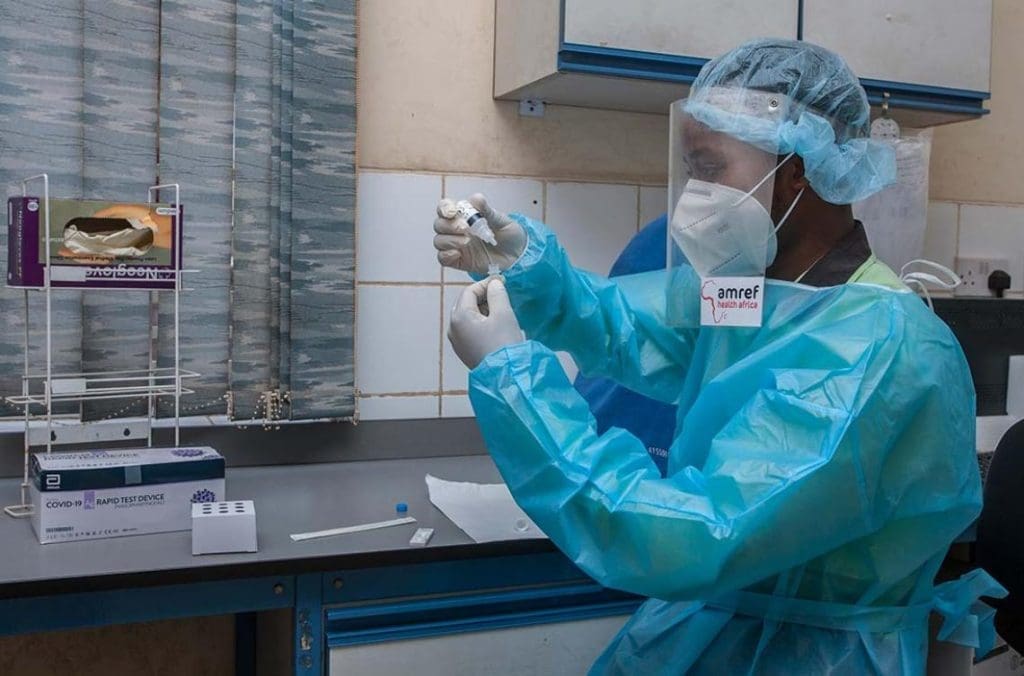 2. Improving access to COVID-19 diagnostics
Since the start of the pandemic, laboratories around the world have been using molecular PCR tests to detect the virus that causes COVID-19. While these provide an almost definitive result, they require laboratory infrastructure and can take several days to complete. However, the arrival of WHO-approved rapid diagnostic tests, which are accurate, affordable and return results quickly, brought further opportunities to curb the spread of COVID-19.
In April 2021, UNICEF introduced a new and record low-cost rapid antigen test for COVID-19 diagnosis for countries to purchase through the UNICEF Supply Catalogue. Later in the year, UNICEF reached another milestone, once again delivering the lowest price on the market for quality-assured rapid antigen tests. With many countries procuring tests in the millions, this creates significant savings that will be essential as they respond to the pandemic. In total in 2021, UNICEF delivered more than 12 million COVID-19 diagnostics tests to 62 countries.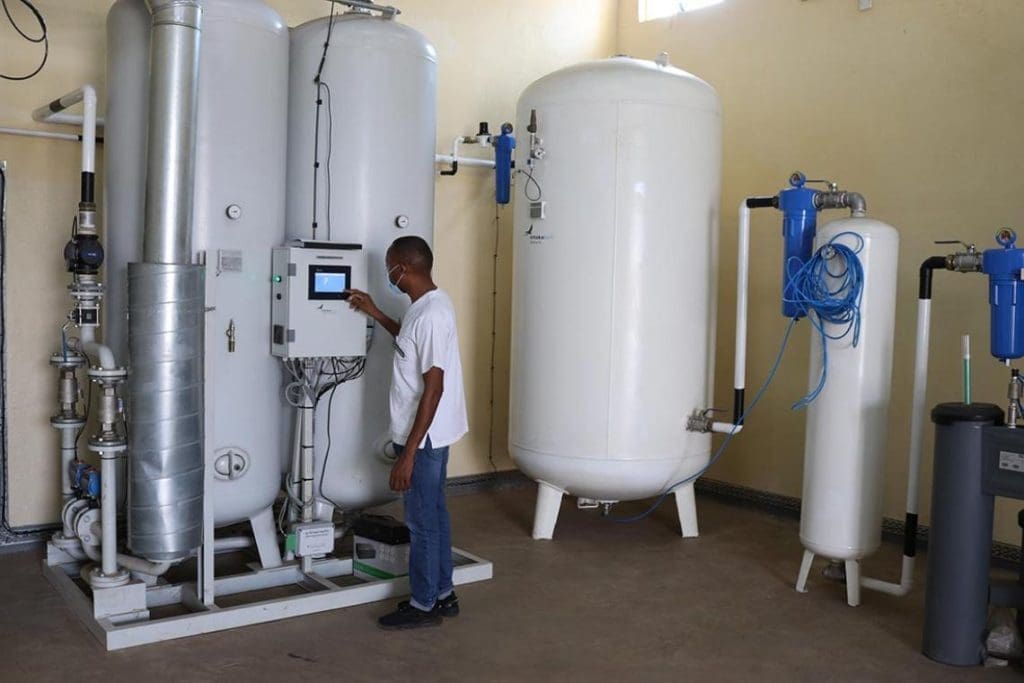 3. Helping patients to breathe easier
Oxygen is a life-saving medical gas for patients with severe COVID-19, as well as children with pneumonia and sick newborns. However, the pandemic turned an existing gap in oxygen supply into a crisis. In response, UNICEF worked with industry to rapidly develop an innovative emergency solution: the Oxygen Plant-in-a-Box package.
The package includes everything needed to produce large volumes of medical grade oxygen, while UNICEF also provides accessories, installation of equipment, pre-planned maintenance services and staff training. By standardizing the procurement of complex oxygen generation equipment and accessories, UNICEF can help ensure plants are operational within days of arriving in countries. The very first Oxygen Plant-in-a-Box was installed in Soroti, Uganda in December 2021, with over 16 countries now in the process of procuring plant packages.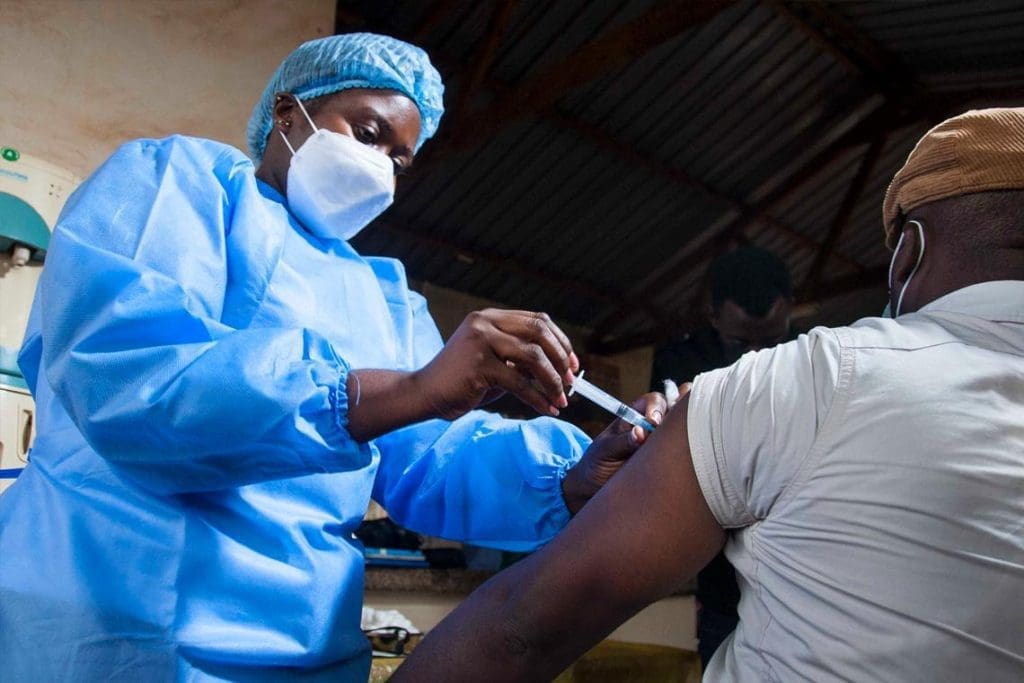 4. Delivering personal protective equipment (PPE) for frontline workers
The demand for quality-assured PPE has remained high throughout the pandemic and UNICEF continues to play an important role in its procurement and delivery. In fact, since the pandemic began, UNICEF has shipped more than 895 million items of PPE to 141 countries from our global supply hubs in Copenhagen, Dubai, Guangzhou, and Panama City.
But that's not all. UNICEF has designed four PPE kits with different supply item combinations to make it safer for health and frontline workers to go about their jobs, protecting themselves and the communities they serve.
Find out more about why access to PPE remains critical during the pandemic.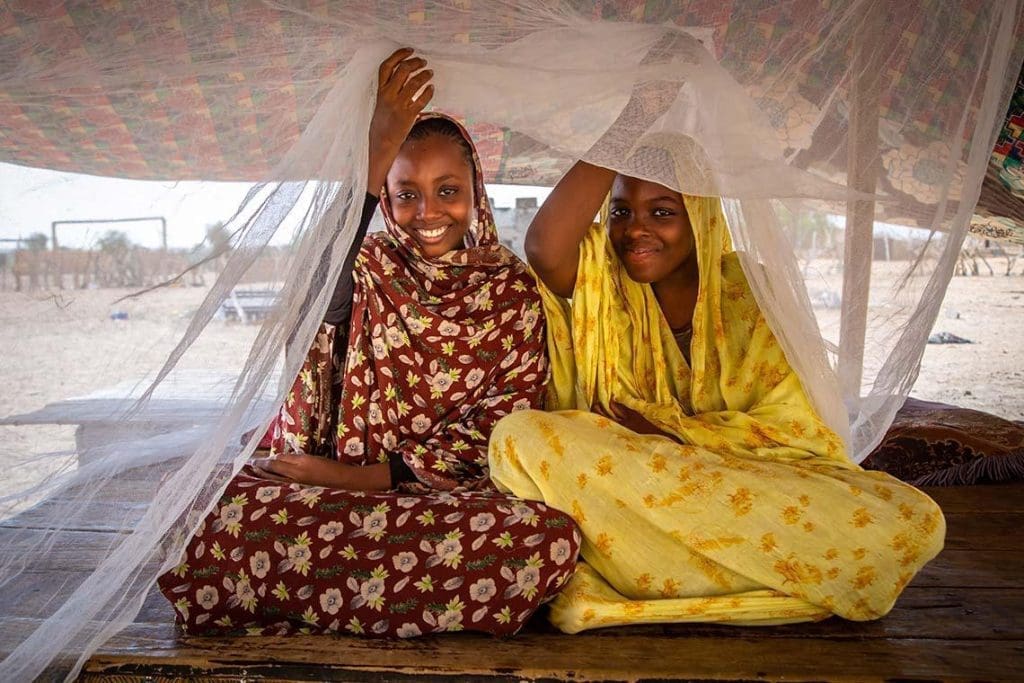 5. Malaria vaccine tender
Malaria is a preventable and treatable disease. Despite this, it takes the life of a child every two minutes. In October 2021, a major development in global efforts to tackle its spread took place: the advisory bodies to the World Health Organization (WHO) gave a recommendation for general use of the first malaria vaccine for children in sub-Saharan Africa and in other regions with moderate to high malaria transmission.
On the heels of this announcement, UNICEF, in December 2021, launched its first malaria vaccine tender, inviting malaria vaccine manufacturers and developers to submit proposals for supply. This is another historic step towards the rollout of vaccines that could save tens of thousands of children's lives each year.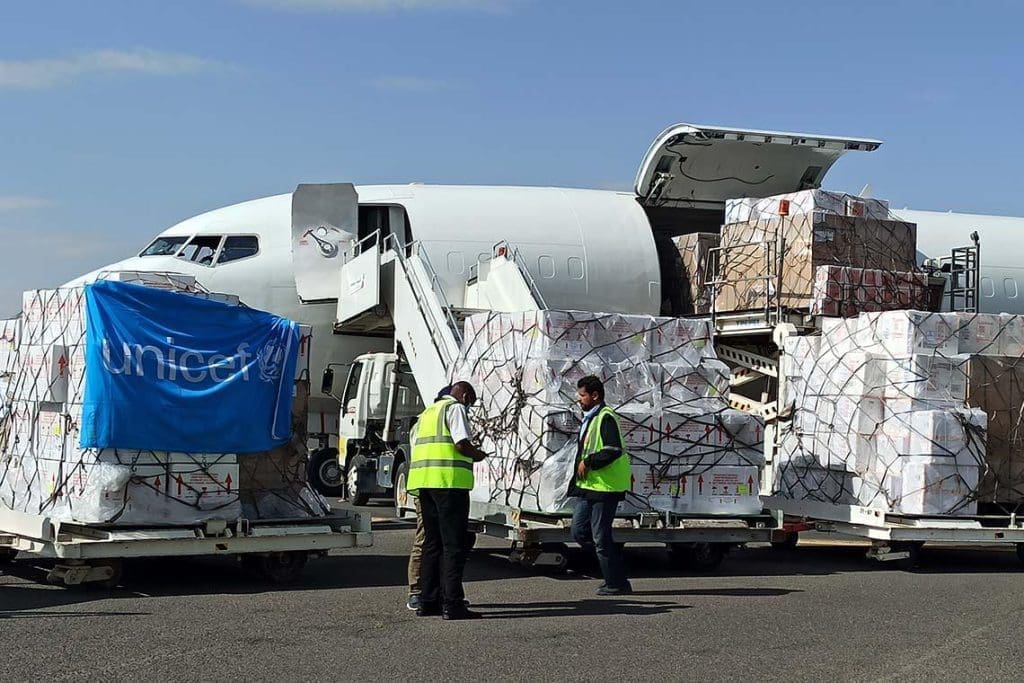 6. Overcoming transportation turmoil
In 2021, disruptions to international supply chains presented a massive logistical challenge for UNICEF. To ensure essential supplies could reach vulnerable communities without delay, UNICEF intensified its collaboration with the international freight and logistics sector to close gaps in the global vaccine and humanitarian supply chains.
Sea carriers, international airlines and logistics service providers came together with UNICEF to efficiently deliver everything from COVID-19 vaccines, syringes, oxygen concentrators and educational supplies around the world, including to emergency settings such as Syria and Yemen.
Read more about the support freight and logistics leaders provided to deliver life-saving supplies to vulnerable children.
Original Article Here.
---