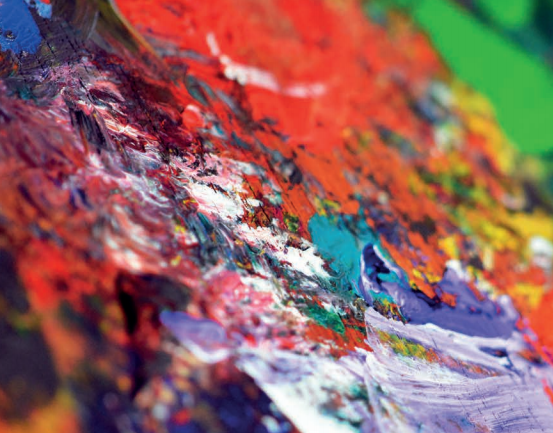 Using the arts to improve health: WHO pioneers large-scale, arts-based health interventions
WHO, 21 April 2021
A new partnership project initiated by WHO/Europe and the Nordic Culture Fund sets out to explore effective and sustainable strategies for integrating arts and culture into the wider health-care sector. Led by WHO/Europe's flagship unit on behavioural and cultural insights for health, it will bring together academics, artists, cultural institutions, health-care practitioners and policy-makers from different countries.
Through implementing an arts-based health intervention in Denmark and Romania, the aim of the research is to identify good practices for the implementation of effective and sustainable arts and health interventions, while studying the impact on the local population.
To support the development and execution of the project, WHO/Europe has partnered with University College London (United Kingdom), University of the Arts Helsinki (Finland), BOZAR (the Centre for Fine Arts, Brussels, Belgium), the Central Denmark Region and the Cluj Cultural Centre (Romania).
Accelerating access
"Looking ahead, it is clear that arts-based interventions will one day be an important option for the treatment and prevention of many health conditions," reflects Andrea Scheel, Technical Officer, Behavioural and Cultural Insights for Health, WHO/Europe, and Project Lead. "We hope that this project will yield interesting and original results, and will help to bring us closer to this future of improved access to arts and health interventions."
The project is part of the Nordic Culture Fund's new Globus programme, which aims to expand the reach of Nordic cultural cooperation by investing in stronger international connections and long-term networks. The Fund is contributing kr. 400 000 to the project, which will support the in-country implementation of the arts and health interventions.
"With this project we want to explore how building connections to different actors and initiatives in Europe and globally can strengthen and enrich knowledge and cooperation in the Nordic region, as well as enhance the conditions for mutual exchange of information and best practices across country borders," states Eline Sigfusson, Deputy Director of the Nordic Culture Fund and the Project Manager for Globus. She points out that "developing a consistent and sustainable practice in the field of arts and health requires acknowledging the agency and role of the artist, and ensuring sufficient expertise concerning artistic and cultural procurements goes into the planning and implementation of the interventions".
---