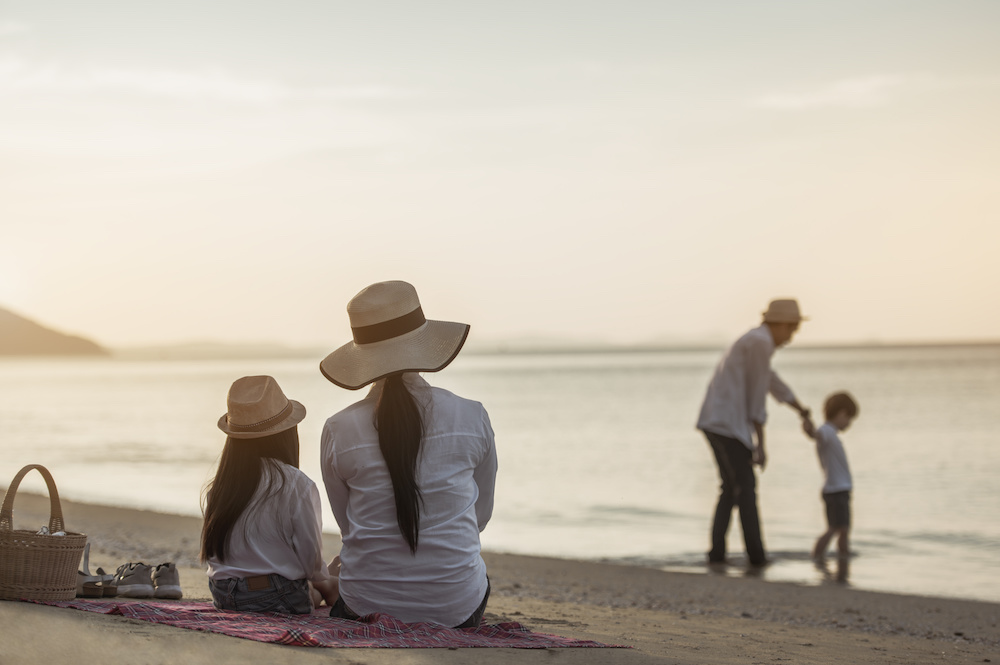 Q&A on life outside the home this summer – keeping yourself and others safe from COVID-19
WHO/Europe, 18 June 2021
WHO/Europe's Ihor Perehinets, Programme Area Manager, Country Health Emergency Preparedness and International Health Regulations, on what people should do to help keep themselves and others safe from COVID-19 this summer.
With lockdowns easing in many countries across the Region, what message do you have for people tempted to return to their pre-pandemic lives this summer?
The pandemic is not over yet and we still have to exercise caution.
Remember, we have been here before: in summer 2020, many countries eased restrictions as cases of COVID-19 had gone partially down due to spring closures, but then in autumn we saw a huge surge in transmission in many countries.
Although the roll-out of vaccines is promising in terms of reduced hospitalizations and deaths and pressure on health care systems, COVID-19 is still spreading across much of our Region, with highly transmissible variants of concern becoming more widespread. I would urge people to measure their potential risks from the moment they leave their house to the time they return, and continue to take the right precautions, such as washing or sanitizing their hands frequently, keeping a safe distance from others and wearing a mask.
What does "measuring your potential risks" to COVID-19 this summer mean in practice?
Every person needs to assess their own risks to COVID-19 in the situations in which they might find themselves, in the same way that you might decide whether it is safe to cross the road. It's about being your own risk manager and making lots of different decisions throughout the day on how you travel, where you meet people and on the activities in which you engage. WHO, scientists and governments can offer advice, but in the end it is down to individuals and communities to make their own choices. If something doesn't feel safe to you, it probably isn't safe for you, so don't do it.
To give an example of how this might work, let us consider a family thinking of visiting a local theme park over the summer. The theme park is likely to attract large numbers of families on weekends, so you might decide to reduce your risk by timing your visit for when there are fewer people around and you can easily maintain a safe distance. In terms of getting there, if you have planned to take public transport, you might decide that it is safer to travel outside of rush hour to avoid crowded trains or buses, and open windows when on board to improve ventilation.
What is your advice to people thinking of travelling abroad for their summer holidays this year?
By its very nature, travel results in increased mobility, physical interactions and mass gatherings at airports and other transport hubs, which in turn will lead to greater transmission of the virus.
I strongly advise that people rethink their need to travel, even if they have been fully vaccinated, as there is still the chance they could catch the virus, develop mild illness and spread it to others. Travelling is not yet zero-risk, unfortunately. The message this year is that we should continue to keep our guard up because we have not reached the end of the pandemic.
For people thinking of heading to the beach, having a picnic or barbecue in the park, what recommendations would you give?
Although you are safer being outdoors, you should still maintain a distance of at least one metre from other people. You should also try to avoid tourist sites and areas that are likely to be crowded, such as busy seaside resorts, or time your visits for when fewer people are around. Bring sanitizer with you and regularly clean your hands to avoid infection.
Is it a good idea to take my children to the local swimming pool over the summer holidays?
Indoor swimming pools may become crowded during the summer holidays, making it difficult to maintain a safe distance. However, do check with the venue first, as they may have restrictions in place on the number of people that can use the venue at a time to help with this. The safer option, if they are close to you, is to go to an outdoor lido or the seaside, where you're out in the open air. If you time your visit to avoid the crowds and continue to maintain a safe distance from other people, you are reducing your risks considerably.
Many people may be tempted to visit bars and restaurants this summer. What is your message to them if they want to stay safe?
The summer is an ideal time to dine al fresco. Staying outdoors to eat or drink is definitely the safer option when trying to reduce your COVID-19 risk. If you are considering going to indoor bars, cafés or restaurants, ensure the venue is providing plenty of ventilation through open doors or windows, and that you can easily maintain a distance between you and other diners.
Is it wise to be going to the cinema or theatre at the moment?
If you can go to see films on an outdoor screen or plays at an open-air theatre, this is far preferable as you've got better air circulation than in an indoor setting, and thus fewer chances of catching or spreading COVID-19. If you have to go inside anywhere, follow your authorities' recommendations on mask wearing, maintain a safe distance from others and wash your hands regularly.
Am I safe attending festivals this summer?
It's important to assess the size of the festival and its venue. We would urge anyone to rethink the need to attend any large mass gathering, as the risks of COVID-19 transmission are obviously higher the more people come together in one place. Outdoor festivals can be safer, but only as long as there is plenty of space to maintain a safe distance and avoid overcrowding.
What should people consider when choosing a venue for holding a wedding or other gathering with friends and family?
If at all possible, try to hold your event outdoors. If it has to be indoors, ensure there is good ventilation, for instance, by opening doors and windows. We should all try to avoid the 3 Cs – places that are Closed, Confined or Crowded, as these are situations when the virus can spread to others more easily. The venue should also be large enough for friends and family to be able to easily keep the recommended one-metre distance from one another, to reduce as much possible the chance of catching and spreading the virus.
With many sporting events being planned over the summer, are you concerned about spectators spreading the virus further?
These are all situations we need to consider very carefully as the virus spreads more easily when interactions happen between people. There is a level of risk involved and we know that large mass gatherings can act as an amplifier for the virus. This can happen at stadiums and it can certainly happen around the match itself, at fan zone activities, celebrations, airports, with the local community, on public transport and other pinch points where people congregate in large numbers.
So, while we recognize the excitement people are feeling at being able to attend major sporting events again, we are also understandably concerned, particularly given last year's experience when public health and social measures eased, that attending events and gatherings could increase the risk of getting and spreading COVID-19.
The WHO Regional Office for Europe has launched its Summer Sense campaign to encourage everyone to exercise caution and keep safe from COVID-19 this summer. With the pandemic far from over, we all need to practice #SummerSense and:
when thinking about travelling, consider whether it is necessary. If we decide to travel, we should do it safely;
assess our risks at every step;
take precautions, such as washing and sanitizing our hands frequently, keeping a safe distance from others and wearing a mask; and
avoid the three Cs: settings that are Closed, Confined or Crowded.
Is there any other advice that you would like to share this summer?
Yes, my advice is to keep cool during the COVID-19 pandemic. Some people are more vulnerable to both the effects of heat and to COVID-19 complications. Remember to keep your body cool and hydrated, particularly when spending more time outdoors.
Vulnerable people might need assistance on hot days. If anyone you know is at risk, help them get advice and support while respecting physical distancing recommendations.
Original article here.
---