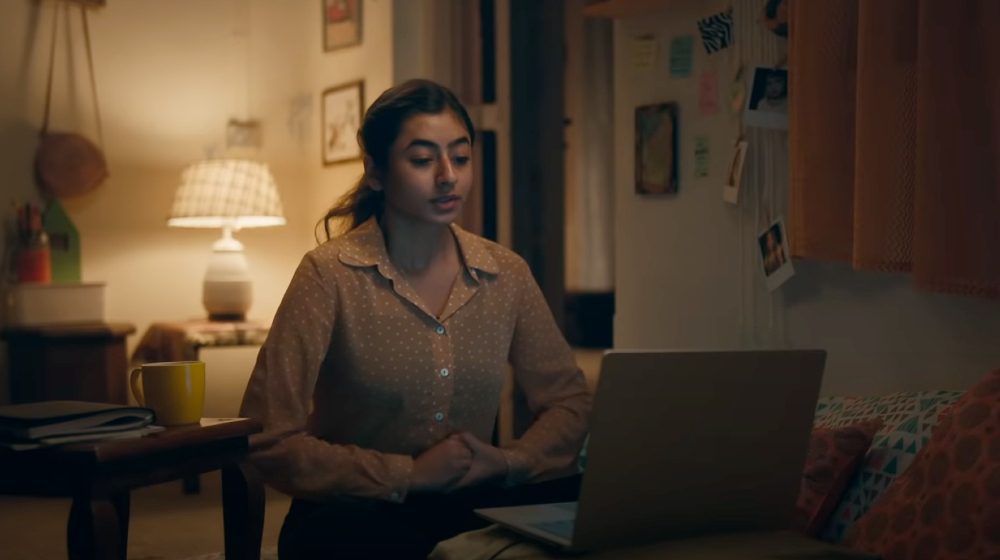 India is fighting rising online harassment in the workplace
24 November 2021, UNFPA
MUMBAI, India – When the world went into pandemic-induced lockdown, those fortunate enough to keep their jobs and work from home turned to virtual platforms to conduct business with supervisors and team members. But with the spike in online usage came a more sinister consequence: a rise in digital violence, the focus of this year's 16 Days of Activism Against Gender-Based Violence.
As part of its Laadli ("the cherished girl child") campaign, which champions gender equality in media, advertising and film, UNFPA and partner NGO Population First with support from Norway collaborated on a series of four films that address stigma, discrimination and violence from a gender perspective during COVID.
One film, the 2 ½-minute "Change for Positive: Addressing Workplace Harassment", focuses on an interaction between a superior and employee after everyone else logs off after a virtual meeting.
"The film depicts the vulnerability of women and girls on digital platforms and underscores the need to stop harassment by taking immediate action," said Sriram Haridass, UNFPA's representative a.i. in India. "It also emphasizes the importance of having women in leadership positions within organizations to promote increased gender sensitivity and safe working spaces for all employees."
The film won the prestigious IndIAA Award in the Government & NGOS category given by the India chapter of the International Advertising Association, but another victory is the awareness it has raised.
The film "has been used as a training tool in 15 programmes on gender and law conducted by the academy," said Ramchandra D. Huddar, director of Karnataka Judicial Academy. "It tackles an important issue of encouraging victims of sexual harassment to report abuse. The film stirs an emotional response from the trainees because of its genuine, clear and credible messaging."
Police officers and judicial officers who expect evidence in harassment cases learn that often there is no paper trail. "The video is a very useful tool to sensitize judicial officers on the issue of harassment and on appreciation of reports filed about harassment," Mr. Huddar said.
It has also been used to train college students. "The film portrays how sexual harassment at the workplace happens in reality," said Sourav Mandal, a PhD student at the International Institute of Population Science in Mumbai. "It also depicts how we need to take a stance against it."
Read the original article here.
---