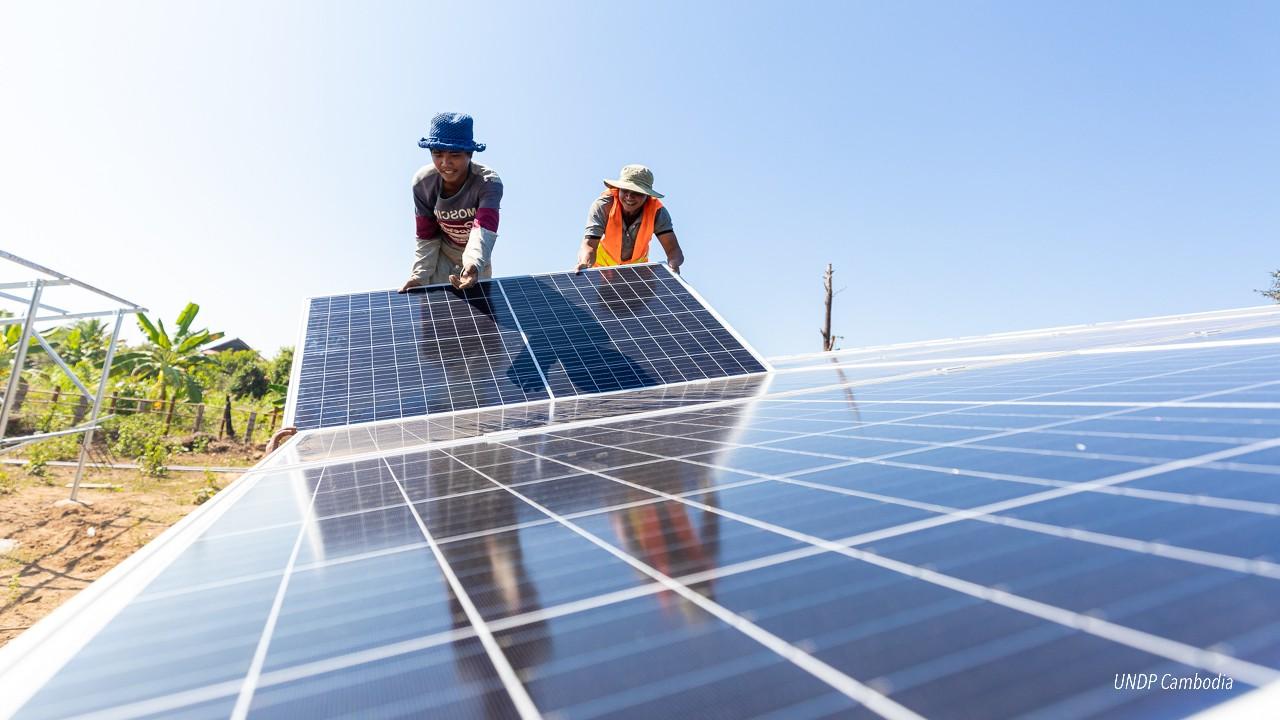 Five key takeaways from the latest IPCC report
UNDP, 8 April 2022
The world is not on track to meet the global rise in temperatures to 1.5 degrees Celsius. The latest report from the Intergovernmental Panel on Climate Change (IPCC) outlines what needs to be done to limit climate change.
1. There is a strong link between sustainable economic development, climate change and vulnerability, including in crisis contexts.
This is where coordinated cross-sectoral policies and planning can play a role to catalyze synergies and mitigate trade-offs on to ensure a just energy transition which improves billions of lives. This is difficult for many developing countries and vulnerable populations with limited institutional, technological and financial capacity, and with constrained social, human, and economic capital.
2. Limiting emissions rapidly will require systems change and access to all available clean energy technologies based on innovation and sustainable resource management.
This includes a substantial increase in energy efficiency measures, a drastic reduction in fossil fuel use coupled with an accelerated deployment of low-emission energy sources and switching to alternative energy carriers. The best solutions will integrate land management, human settlements, environmental and governance concerns into long-term planning.
3. The low-carbon energy transition is an immense economic opportunity for all countries.
Shifting investment patterns and encouraging emerging innovative sectors will create new economic prospects. Bringing emerging economies up to speed and providing the enabling conditions can drive cost reductions and contribute to technology diffusion across value chains, create social and environmental co-benefits, and spearhead transformational changes in production processes.
4. Urban areas are an excellent starting point to implement low-emission development pathways.
They lead the way to increase resource efficiency and significantly reduce greenhouse gas emissions through the systemic transition of infrastructure and the combination of energy efficiency measures with renewable energy and urban planning.
5. Innovative partnerships will be needed, and these must be rooted in expertise, experience, and the willingness to make change for the benefit of all.
The United Nations System can build on its vast network of partners to bring about a mindset shift through an exchange of views in a neutral setting. National energy systems must be the basis for mainstreaming activities into large partnership frameworks and for unlocking innovative financing streams that can meet the global rising energy needs in the net-zero context.
The window is closing rapidly, despite available solutions. It is now urgent that countries step up climate action. Through UN-Energy, the UN's interagency mechanism on energy, the United Nations has pledged to provide electricity to 500 million additional people; access to clean cooking solutions to one billion additional people; and to support at least 100 countries to significantly speed up their energy transition by 2025. At UNDP, we are contributing to this collective effort through our Sustainable Energy Hub by mobilizing partners, expertise, innovation and finance to help countries achieve a just energy transition that advances progress on the Sustainable Development Goals for the world's poorest and most vulnerable.
Original article here.
This article was written by Stefanie Held.
---