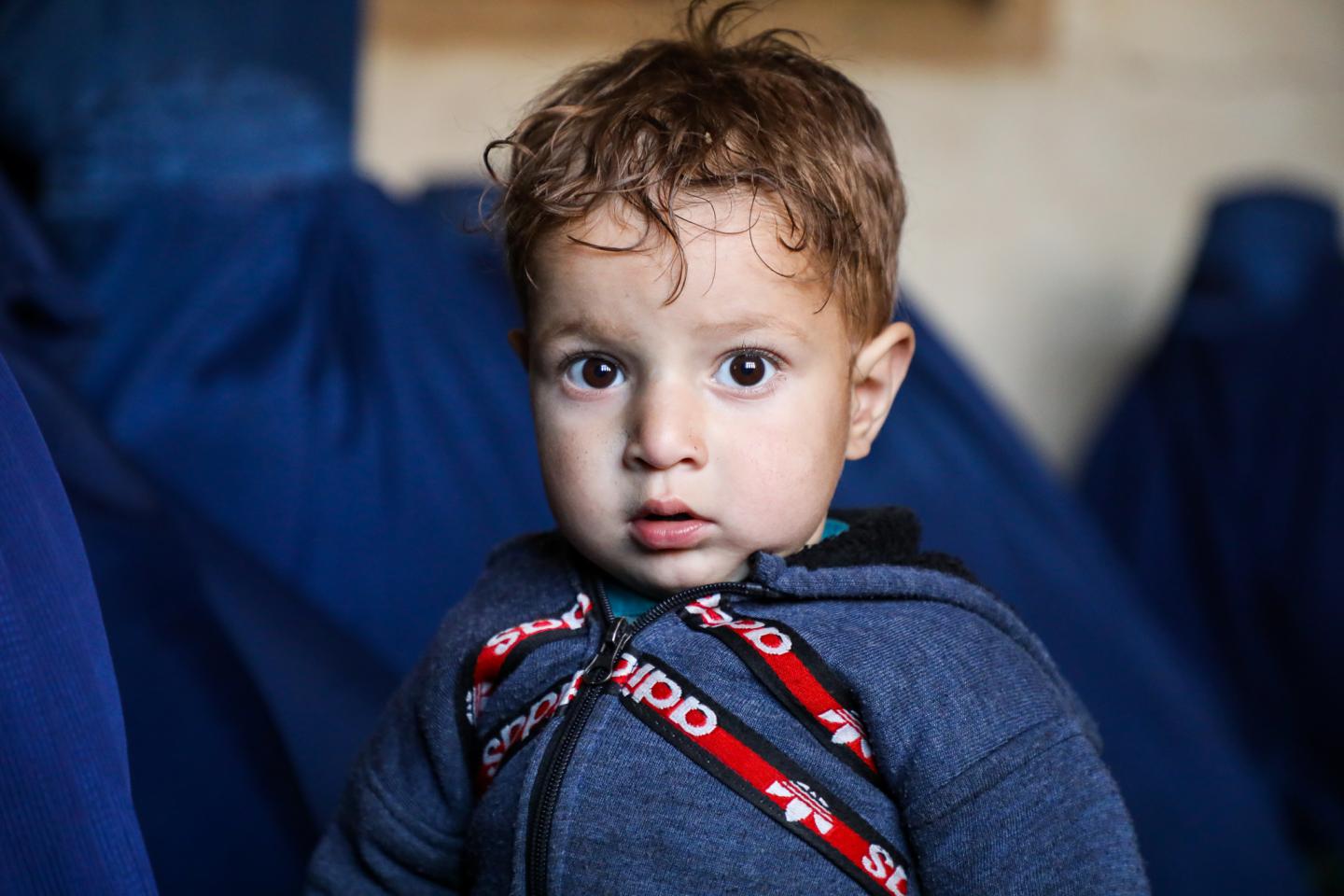 Delivering assistance in Afghanistan as winter sets in
UNICEF, 25 January 2022
Cash transfers and other humanitarian assistance are providing a lifeline for families facing multiple threats to their health and well-being.
Even before the recent turmoil, more than half of Afghanistan's children were estimated to be living in poverty. Now, as winter sets in, a deadly combination of rising malnutrition, an unprecedented food crisis, drought and disruptions to vital health and nutrition centres is leaving more children vulnerable to illness and even more families at risk of falling into poverty.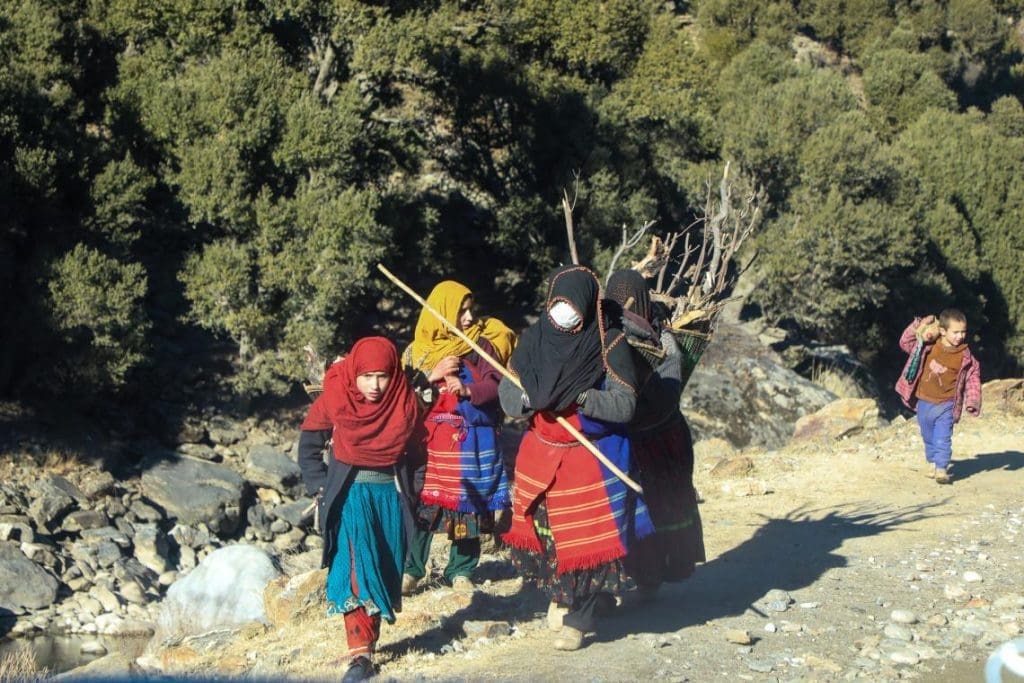 Firewood is the only fuel available for most people living in Nuristan Province, in eastern Afghanistan, but as the temperatures drop and conditions deteriorate, collecting supplies can mean trekking in sometimes treacherous conditions.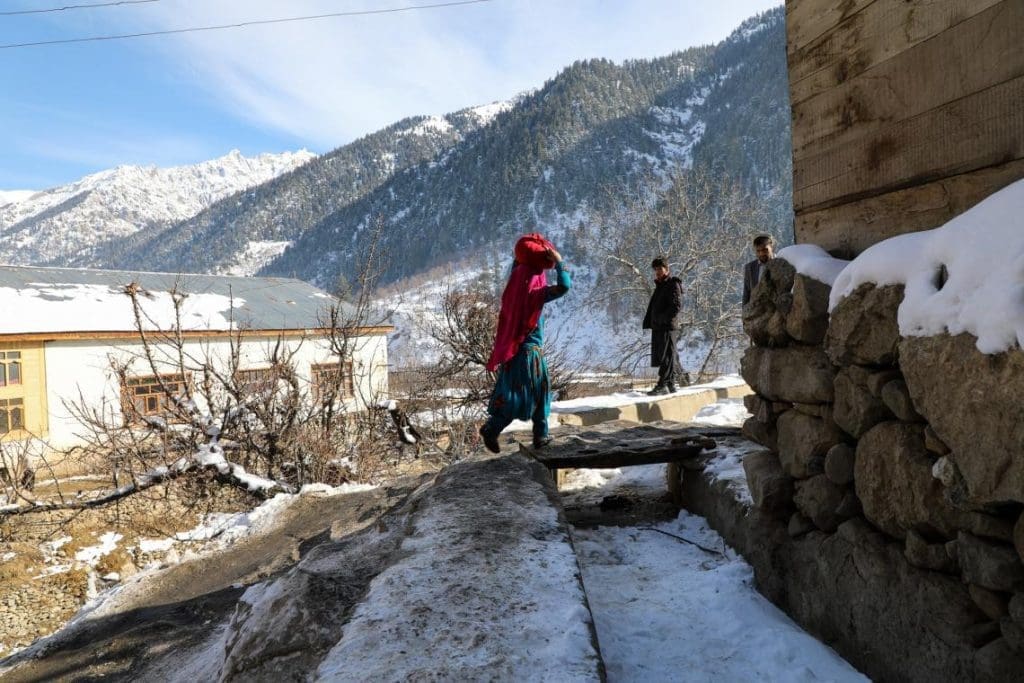 Everyday tasks such as washing clothes become a challenge as footpaths become icy and sometimes inaccessible.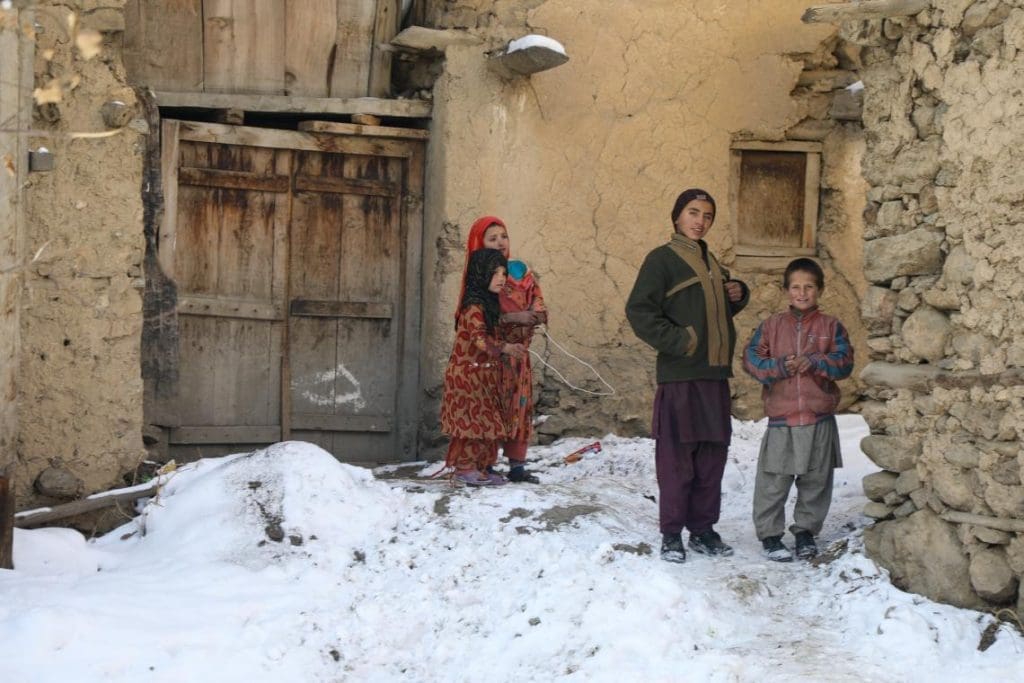 Even when children in Parun, Nuristan Province, arrive home after doing chores, winter temperatures that can plunge to around minus 15 celsius mean that families get little respite from the cold. The severe winter conditions increase the risk of pneumonia and Acute Respiratory Infections (ARI) as families struggle to heat their homes and keep their children warm.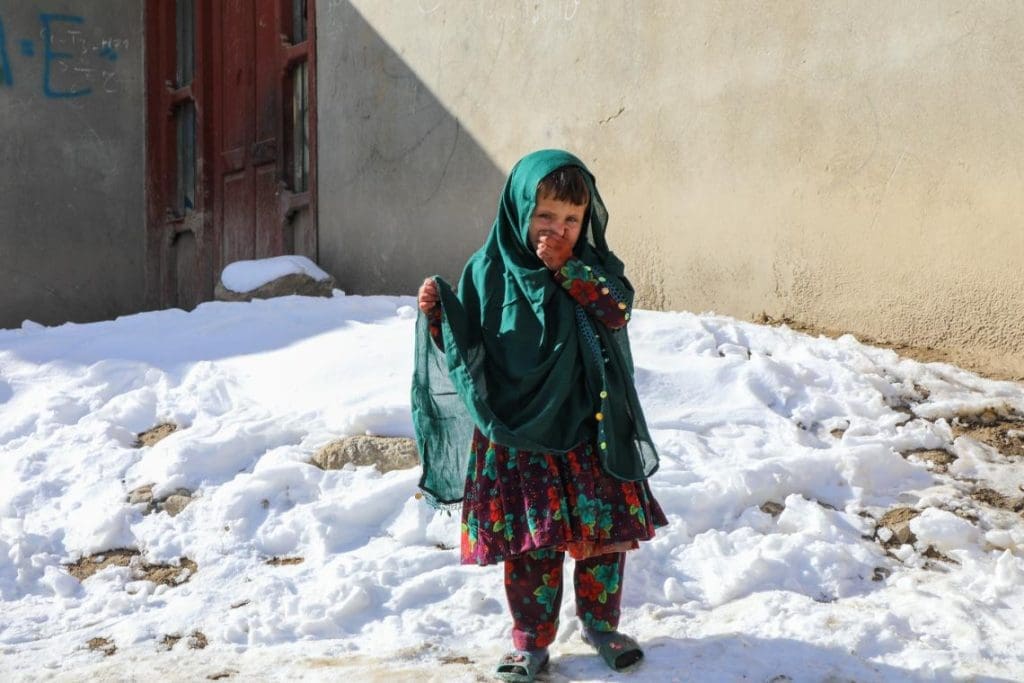 Children living at high altitudes are especially vulnerable and require urgent life-saving assistance including winter clothing, blankets and fuel for heating.
As the humanitarian situation continues to deteriorate, and with crippling winter weather conditions already in across many provinces, UNICEF is supporting health facilities with medical supplies and winter heating materials.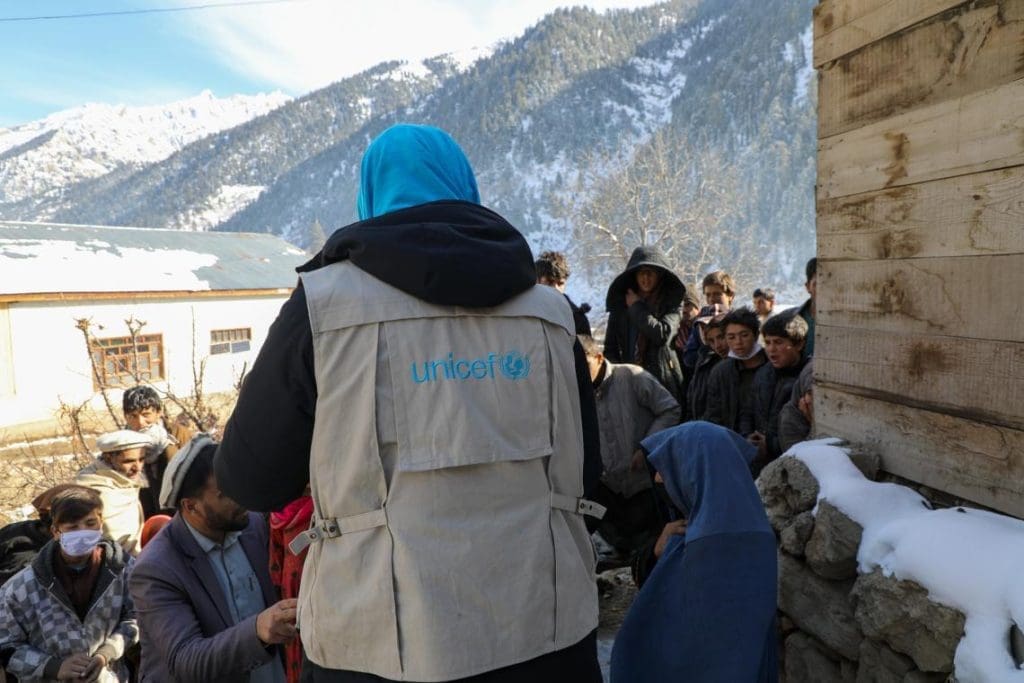 UNICEF is also expanding the use of humanitarian cash transfers. These cash transfers play an important role in meeting critical immediate needs, enabling households to avoid making harsh choices when faced with shocks and crises and helping families to keep children safe and healthy. Humanitarian cash transfers also help preserve the dignity of recipients – by allowing households flexibility in how they spend, families can make their own, informed, decisions to meet their specific needs.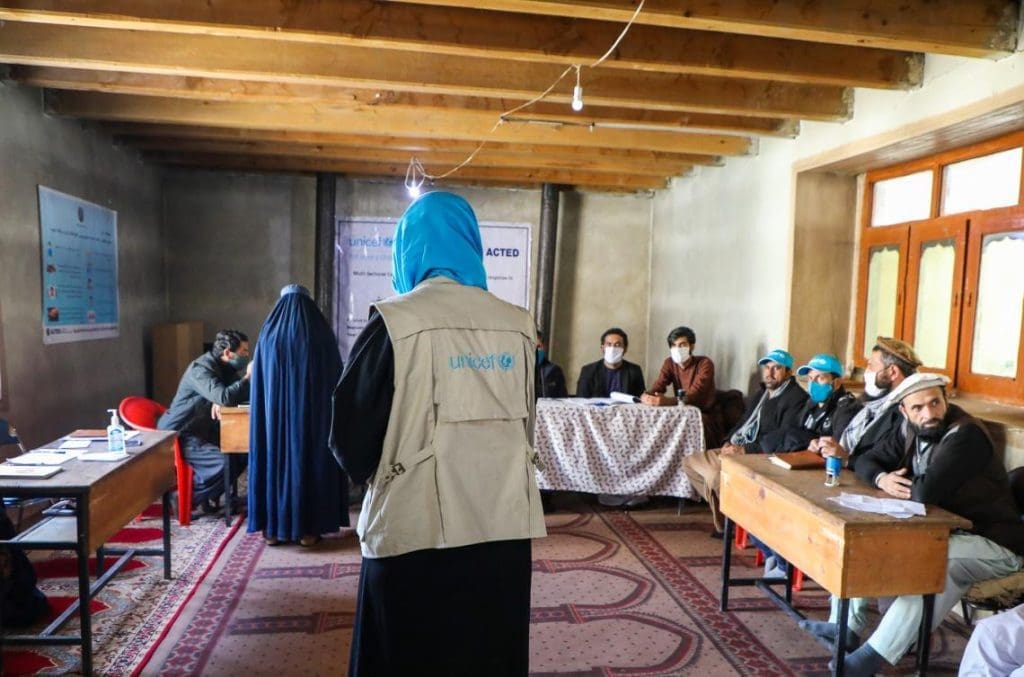 A cash distribution site has been set up in a mosque in Parun, and parents have braved the harsh wintery conditions to collect the much-needed assistance. Community elders at such sites take their role extremely seriously, making sure residents understand the project, and answering any questions they might have. UNICEF is aiming to reach around 160,000 households in Afghanistan in 2022 with humanitarian cash transfers, which offer a more rapid and dignified response for vulnerable households, allowing them to cover some of their basic daily needs.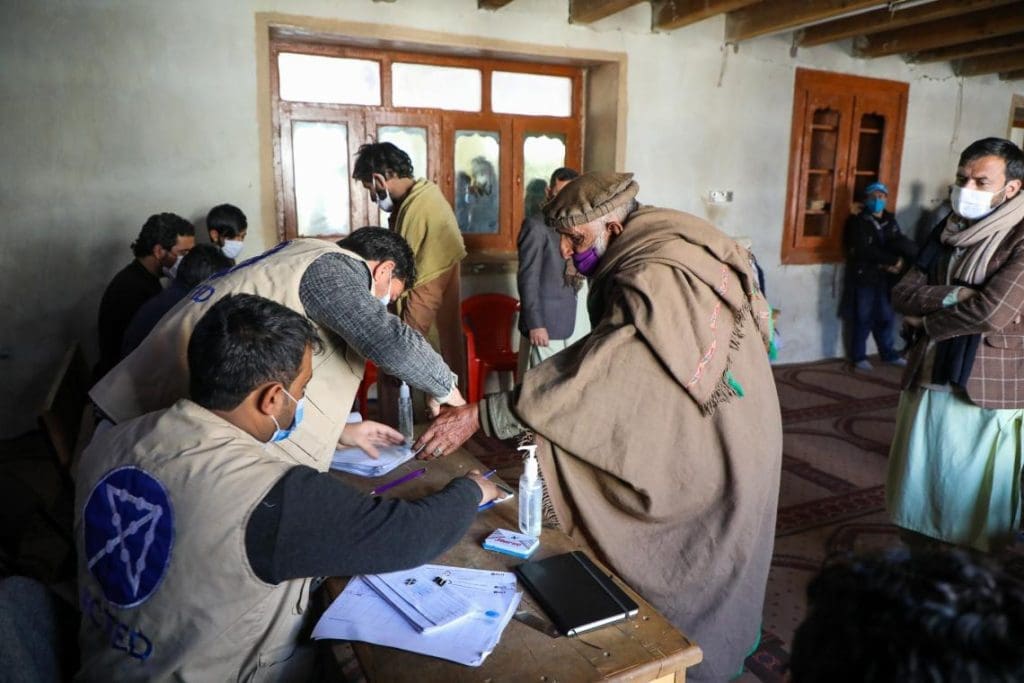 Mohammad, 65, is one of those collecting a cash transfer. As a farmer without a source of income during the winter months, he says the payments are vital source of assistance. "For a poor family like mine, this money will solve thousands of our problems," he says.
---
Find out more about the situation in Afghanistan, UNICEF's work in the country, and the latest humanitarian appeal.
Original article here.
---