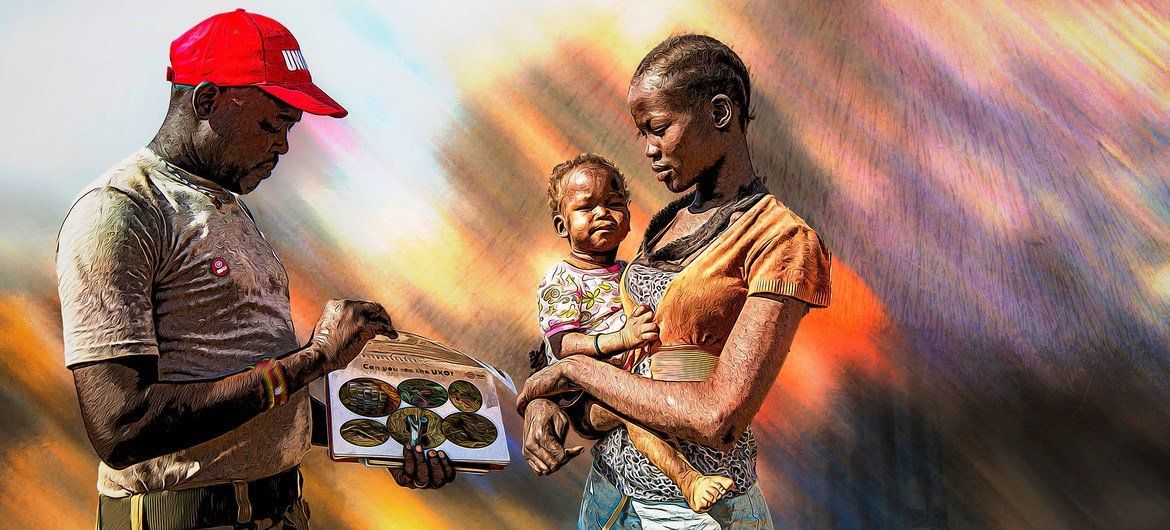 Mine Action Week: 'Peace brings no assurance of safety'
UNMAS/Martine Perret An UN Mine Action Service (UNMAS) community liaison officer, talks to a woman in South Sudan about the danger of mines.
United Nations, 3 April 2023
Global efforts are key to saving lives from the 'terrifying legacy' of unexploded ordnance, as it wreaks daily havoc in war-torn and post-conflict communities alike, UN officials said, as Mine Action Week kicked off on Monday. "For the millions living amidst the chaos of armed conflicts, especially women and children, every step can put them in danger's path, UN Secretary-General António Guterres said, in a message for the International Day for Mine Awareness and Assistance in Mine Action, observed on 4 April.
Why mine action cannot wait
The international day's theme – Mine Action Cannot Wait – highlights decades of contamination in Cambodia, the Lao People's Democratic Republic (Laos) and Viet Nam, while drawing attention to recent explosive ordnance contamination.
"Even after the fighting stops, conflicts often leave behind a terrifying legacy: landmines and explosive ordnance that litter communities," Mr. Guterres said.
"Peace brings no assurance of safety when roads and fields are mined, when unexploded ordnance threatens the return of displaced populations, and when children find and play with shiny objects that explode," he said.
Taking action
The UN Mine Action Service (UNMAS) brings partners together to remove these deadly weapons, support national authorities, and ensure safe access to homes, schools, hospitals, and farmland. Today, 164 nations have signed on to the Anti-Personnel Mine Ban Convention, known as the Ottawa Treaty.
UNMAS also supported the Black Sea Grain Initiative which offers ships a safe pathway through mined seaways during wartime, ensuring the safe export of grain and fertilizer from Ukrainian ports.
While millions of mines have been destroyed and thousands of square kilometres of land cleared, millions remain, in Colombia, Laos, Libya, and dozens of other countries plagued by these deadly remnants of war. "Broader global efforts are essential to safeguard people from mines," Mr. Guterres said, urging Member States to ratify and fully implement the Ottawa Treaty, Convention on Cluster Munitions, and the Convention on Certain Conventional Weapons."
'End the threat'
"On this international day, let's take action to end the threat of these devices of death, support communities as they heal, and help people return and re-build their lives in safety and security," he said.
Jean-Pierre Lacroix, Under-Secretary-General for Peace Operations reiterated that call.
"Mine action is needed more than ever in the face of global challenges," he said. "The threats posed by explosive hazards perpetuates humanitarian crisis and hinders responses and effective peace operations."
'Safe Ground. Safe Steps. Safe Home'
Launched by the UN Secretary-General in 2019, "Safe Ground" is a global campaign centred on "turning minefields into playing fields", cementing the concept of clearing the Earth of landmines and other explosive hazards to make it safe for development.
A UN digital exhibit captures the stories of survivors such as Walter Casto Morales, who lost his left foot after stepping on a landmine in Colombia, and Sapolo, who had both legs amputated after touching a rusting lump of metal that turned out to be an explosive warhead from a rocket-propelled grenade, in Angola, which continues to face the aftermath of a 27-year-long conflict that ended in 2002.
War affects 'my whole life'
"My whole life has been affected by war," said Vanthy So. Ratanakiri, who lost both his hands in Cambodia, after a cluster munition exploded while he was clearing land, long after the violence ended. "I have to do everything; it just takes me more time and is more difficult. I will survive for my family."
He is one of over 64,000 people killed or injured by unexploded ordnance in Cambodia since 1979.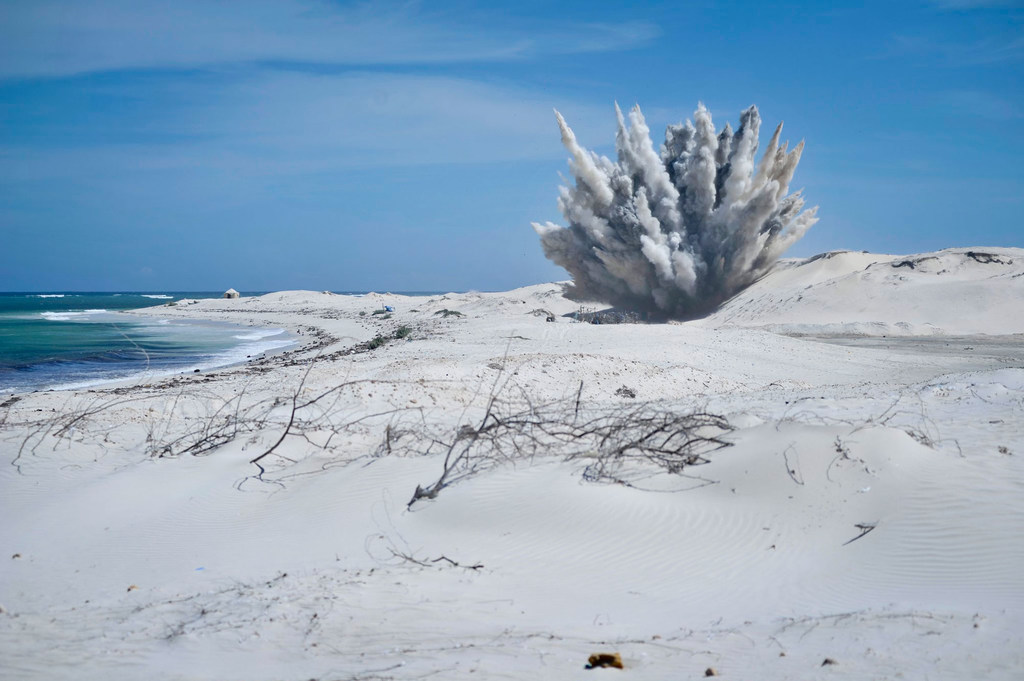 New symposium and exhibit
Focusing on the international day's theme, UNMAS will hold a symposium at UN Headquarters in New York on Tuesday to raise awareness and to seek assistance for continued mine action work and will open a multimedia exhibit in the UN Visitors' Lobby.
The exhibit will include photographs, graphics, and film clips illustrating work that has been completed in Cambodia, Laos, and Viet Nam, as well as what remains to be done.
It will also highlight new contamination in Cambodia, Myanmar, Ukraine, and Yemen, and show how people across the world continue to be affected.
Learn more about the history of mine action, the UN's E-MINE action, and the work of UNMAS here.
The original article appeared here.