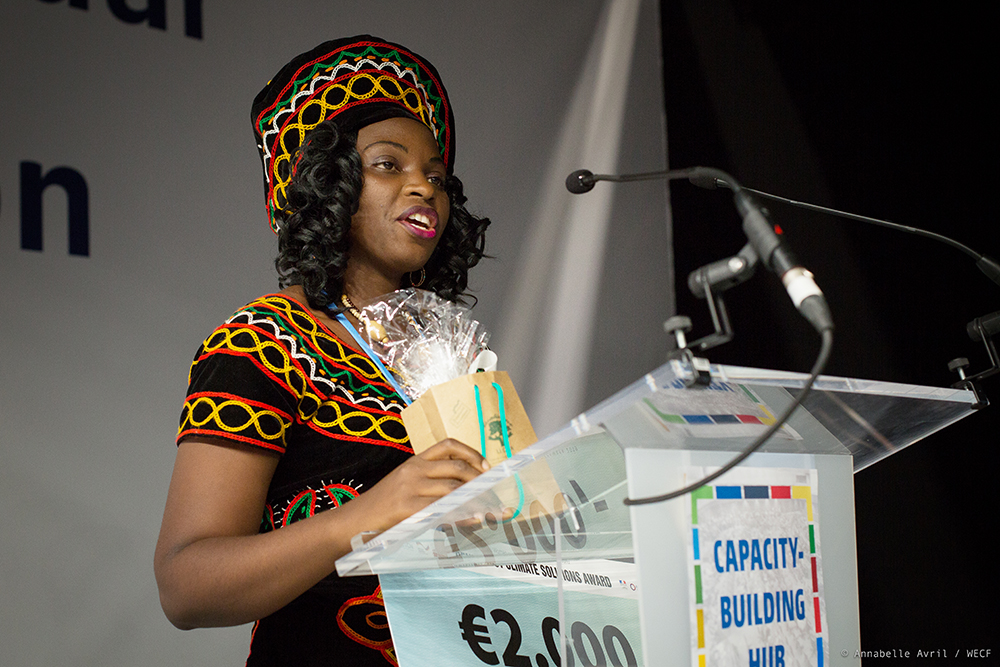 Gender Just Climate Solutions Award 2021:
Applications now open
CTCN, 1 June 2021
Are you leading a gender-responsive climate initiative that fosters women's empowerment and a healthy environment? Then apply to Gender Just Climate Solutions Awards. The winners will receive a small grant, travel for one representative to attend the Awards Ceremony held at @UNFCCC #COP26 in Glasgow this November 2021; and access to a mentoring programme to up-scale and replicate their project by the UN Climate Technology Centre and Network (CTCN).
DEADLINE FOR SUBMISSIONS: SATURDAY, JULY 31TH, 2021 23:00 EST
Please have a look at our Frequently Asked Questions document before you start your application.
Postulez pour le prix en FRANÇAIS: https://www.judgify.me/genderjustclimatesolutionsFR2021
Aplique para el premio en ESPAÑOL:
https://www.judgify.me/genderjustclimatesolutionsSPA2021
To better understand how to apply, please read the instructions.
The Women & Gender Constituency invites you to participate in the 2021 Gender Just Climate Solutions Award. The Women and Gender Constituency (WGC) is one of the nine stakeholder groups of the United Nations Framework Convention on Climate Change (UNFCCC). Established in 2009, the WGC now consists of 33 women's and environmental civil society organizations, who are working to ensure that women's voices and their rights are embedded in all processes and results of the UNFCCC framework, for a sustainable and just future, so that gender equality and women's human rights are central to the ongoing discussions.
In 2015, the WGC launched its first 'Gender-Just Climate Solutions' Awards. These awards aim to showcase real solutions for a more just, equal and healthy planet. Previous initiatives recognized have included women-owned and operated energy cooperatives in Germany, female entrepreneurial "energy shop" initiatives in Mozambique and human rights-based relocation planning in the Carteret Islands.
For more information, please visit here.
Original article here.
---