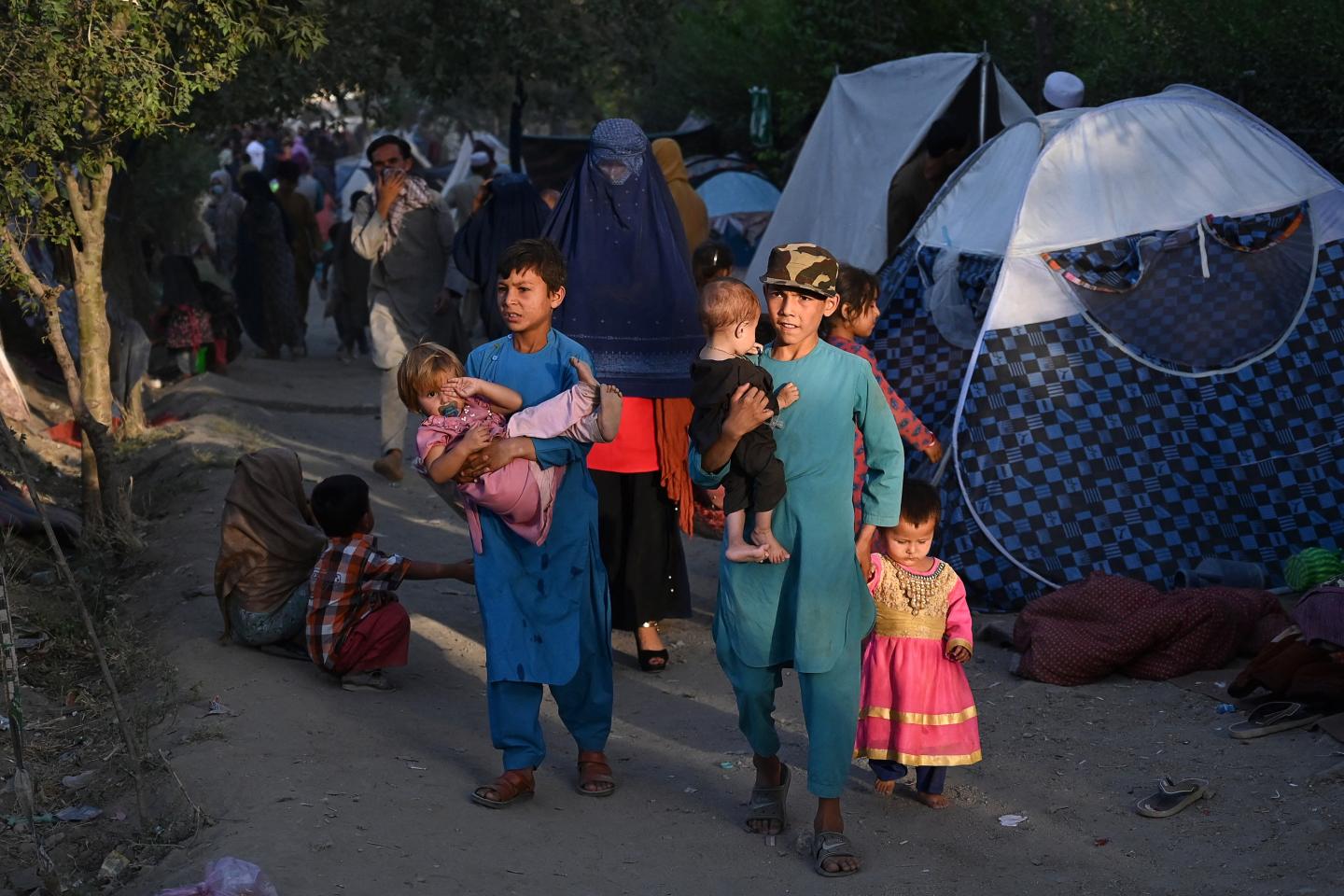 Delivering for Afghanistan's children
UNICEF, 25 August 2021
UNICEF is continuing to work with partners to support children and their families across the country.
Recent developments in Afghanistan have taken a heavy toll on the country's children and their families. The long-running humanitarian crisis has become a triple crisis: the recent escalation in conflict, a third wave of COVID-19, and drought. Since the end of May, the number of people internally displaced because of conflict and in need of immediate humanitarian aid more than doubled, reaching 550,000.
UNICEF has been on the ground in Afghanistan for 65 years with offices nationwide and a range of partners that support us in delivering life-saving assistance to the most vulnerable, especially children. For this work to continue, UNICEF requires access and all the guarantees of safety that come with that access. UNICEF has prepositioned essential supplies, such as ready-to-use therapeutic food and vaccines, throughout the country. We are also scaling up lifesaving water and sanitation efforts, such as water trucking and hygiene kits.
What's happening in Afghanistan?
Afghanistan was already one of the most dangerous places in the world to be a child. But the recent escalation in conflict intensified the emergency facing the country's children and their families. The combined impact of insecurity, internal displacement, poverty, COVID-19 and water scarcity is being felt by the most vulnerable: children, including children with disabilities, women, including pregnant women, and the elderly.
Half of the population – more than 18 million people, including around 10 million children – needs humanitarian assistance. UNICEF predicts that without urgent action, 1 million children under the age of 5 will be severely malnourished by the end of 2021. The humanitarian needs of children and women are only likely to increase over the coming months amidst a severe drought and consequent water scarcity, the devastating socioeconomic consequences of the COVID-19 pandemic and the onset of winter.
UNICEF has also been deeply troubled about reports of escalating grave violations, including children being recruited into the conflict by armed groups. Many other children are traumatized after witnessing atrocities committed against loved ones.
How is UNICEF responding?
UNICEF is committed to continuing its work for children and families across Afghanistan. To reach the hardest to reach children, UNICEF is advocating with all parties to conflict for safe and unhindered access, in line with the Core Commitments for Children in Humanitarian Action, so that we can deliver much needed support to the Afghan population.
Millions of young people will continue to need essential services, including health, lifesaving vaccination drives against polio and measles, nutrition, protection, shelter, water and sanitation. UNICEF is therefore scaling up its lifesaving programmes for children and women – including through the delivery of health, nutrition and water services to displaced families.
As UNICEF in Afghanistan continues its work through conflict and COVID-19, we're calling for attacks on children to end. Hard-won girls' rights, including access to education to be protected, and safe humanitarian access upheld. All children need protection and peace now.
Original article here.
---