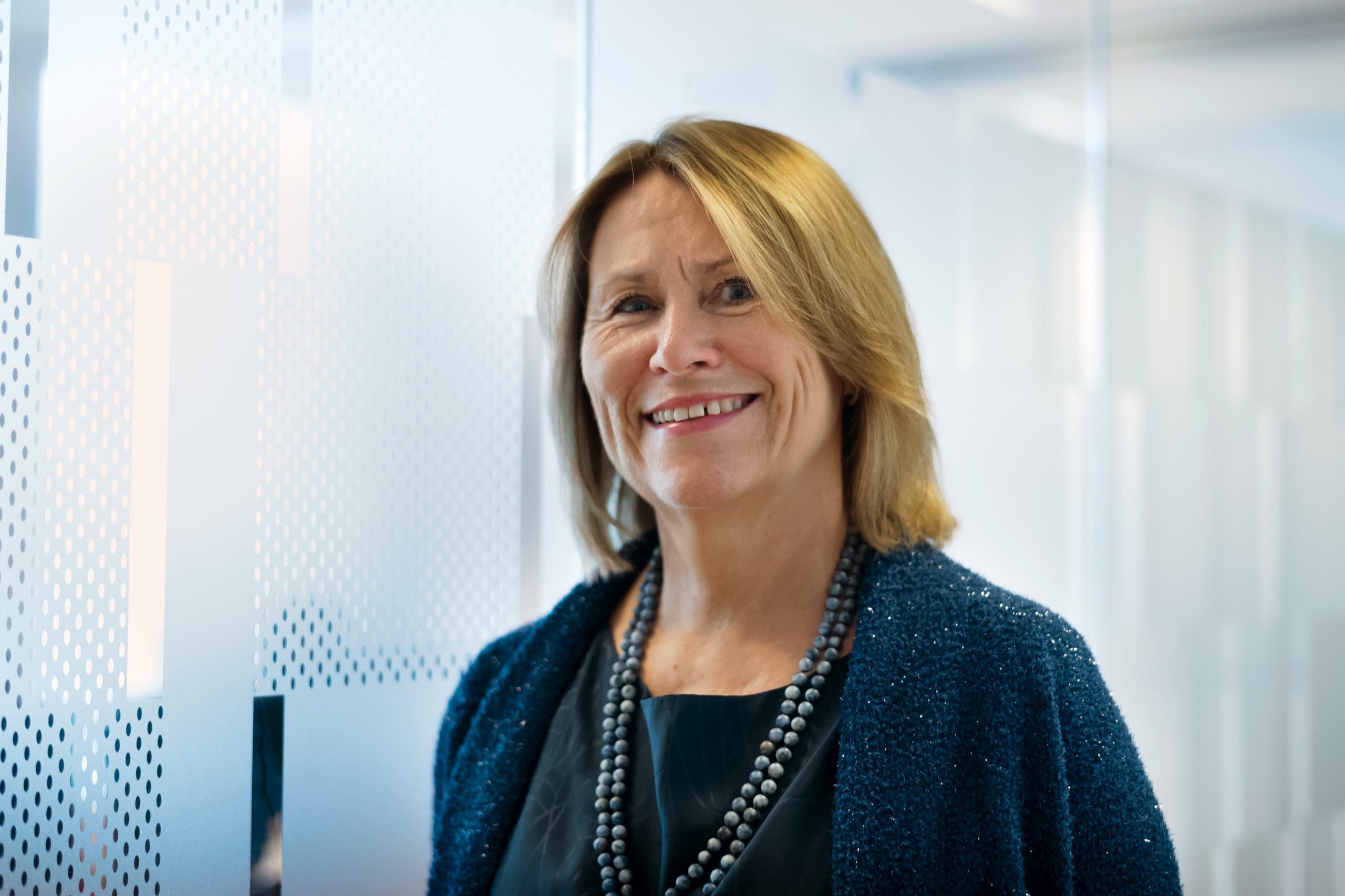 An extraordinary year: Grete Faremo highlights
UNOPS work in 2020
UNOPS, 11 June 2021
Ms. Grete Faremo reflected on the immense challenges the world faces as the COVID-19 pandemic slows progress in achieving the Sustainable Development Goals (SDGs) – while also recognizing the time as one of resilience, unity and collective solutions to shared challenges.
She spoke to UNOPS ability to quickly adapt to the new reality, as the battle to respond and recover from COVID-19 continues around the world. Ms. Faremo further noted that the organization stands ready to support governments and partners with the efficient procurement of medical supplies and equipment, the strengthening of health infrastructure, and on the crucial and collective task to put us back on track towards the SDGs.
To illustrate this, Ms. Faremo spoke to UNOPS work in Argentina, where UNOPS built 11 modular hospitals using state-of-the-art technology, in 60 days.
In 2020, almost $900 million dollars worth of new agreements were agreed to support COVID-19 response and recovery efforts. And, UNOPS delivery of projects around the world exceeded $2.2 billion.
Speaking to the effective delivery of these projects, Ms. Faremo highlighted work in Yemen where, with a $50 million grant from the World Bank, UNOPS worked to restore electricity to 1.3 million Yemenis. In Zimbabwe, together with UN partners, and in the aftermath of the 2019 cyclone, UNOPS is managing efforts to address food security, livelihoods, health, education, and water and sanitation needs, funded by a $72 million grant from the World Bank.
And, with funding from the European Union, Ms. Faremo described UNOPS support to the Intergovernmental Authority on Development across Ethiopia, Djibouti, Kenya, Somalia, South Sudan, Sudan and Uganda, to mitigate the health and socio-economic impact of COVID-19.
Speaking to UNOPS vision of what the organization aims to accomplish over its next Strategic Plan (2022-2025), Ms. Faremo stressed the imperative to place a significant focus on infrastructure – if the global community is to achieve its climate ambitions.
"We will continue our pioneering work on more inclusive, sustainable and resilient infrastructure – connecting stakeholders from academia and practitioners to governments at all levels and international organizations – supporting efforts to mobilize the trillions of dollars needed to finance sustainable infrastructure," said Ms. Faremo.
She also spoke to the immense potential of public procurement to drive equality, accelerate the shift to lower-carbon economies, create jobs, tackle corruption and champion a more sustainable and inclusive recovery.
"We work with governments to tap into this potential, to deliver on the SDGs, get better value for their money, and improve transparency, ultimately serving their populations better."
Ms. Faremo also highlighted UNOPS commitment to broaden resources available to fund the SDGs through its Sustainable Investments in Infrastructure and Innovation (S3i) initiative.
To conclude Ms. Faremo stated: "We live in a unique time facing a unique set of challenges, from a pandemic with devastating consequences to the existential threat of a changing climate. Our experience of 2020 shows if we are to survive and thrive, it is important to act together."
Read the full speech here.
---